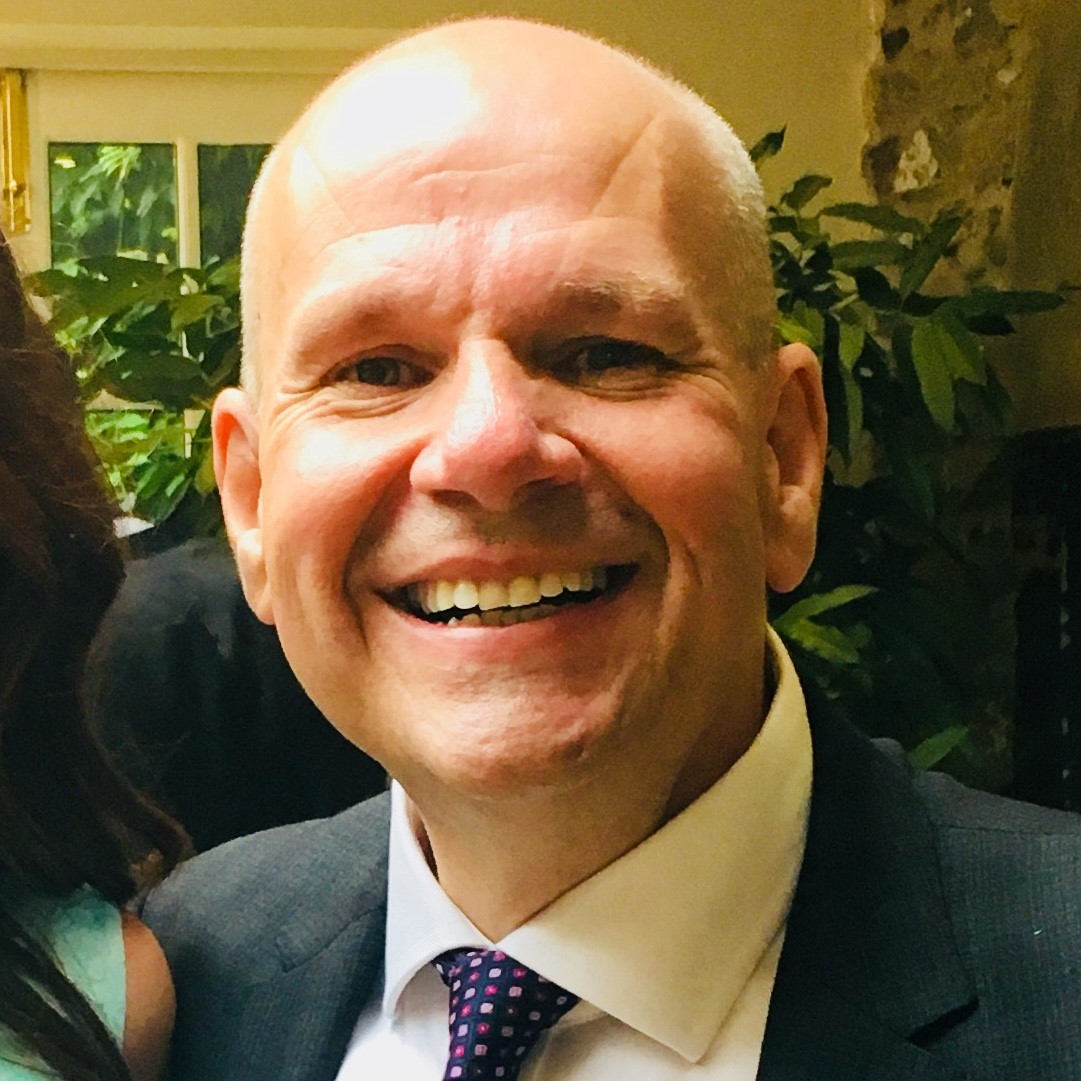 David Wood is the founder of the award-winning music business Promenade Music, and co-founder of the record label and publishing company Faith & Hope. David has spent his entire working life in the music industry, gaining considerable experience in retail, e-tail, recording, marketing, manufacturing, distribution, interlectual property, digital rights management, contract law, finance and accounting. He was made a Fellow of the Royal Society of Arts in 2012; awarded a Honorary Fellowship by the Independent Contemporary Music Awards in 1987; and holds a diploma in music theory from the ICMA; and an associateship diploma in harmony, counterpoint, musical form and history of music from the London College of Music. David has been a guest speaker at leading higher education establishments (including his local Lancaster University Management School), guest panelist at music industry confrences, and judged international music competitions. David's business Promenade Music won Lancaster City Council Business of the Year in 1997 and he appeared in the Who's Who of Britain's Business Elite in 2002. David previously sat on the BBC local advisory council; the board of the education and music charity More Music; and was a National Operatic and Dramatic Association Musical Director of the Year for the 1986/7 theatre season. David has had several life-changing mentors including ex Chrysalis Records President Doug D'Arcy, and the late Edmond J Safra who founded the Republic National Bank of New York, and Safra Republic Holdings. Away from his own businesses, David has been a consultant adviser to companies owned by serial entrepreneurs including Martin Higginson and Edmond J. Safra.

Promenade Music Limited
David Wood established Promenade Music in 1989 and is its sole shareholder. The backbone of this award-winning music business is the sale of musical instrument and equipment; and Promenade Music's shop now offers musicians one of the largest and best stocked music shops in the North of England. Operating from 14,000 sq.ft of retail, teaching, office and warehousing space that David owns in Morecambe, England; Promenade Music holds vast amounts of stock and has held main dealerships with over two hundred of the World's leading manufacturers (Yamaha, Roland, Korg, Kawai, Marshall, Fender, etc) for thirty years. The business expanded in to mail-order sales in 1990, online sales in 1995, and third-party sales platforms (Amazon, Ebay) more recently. Promenade Music exhibits at many UK music shows and advertises through specialist press, direct marketing, online and through social media. As well as having customers who are students, amateurs and professional musicans; Promenade Music also supplies places of worship through its Music4Worship imprint and educational establishments (schools, colleges, universities, concervatoires) through its Educat imprint. Promenade Music is the UK home for brands including Levin Guitars, Collard & Collard Pianos, Beverley Drums, Arena Amplification, Mendieta Classical Guitars, Charles Howes & Son Pianos and imports directly from international manufacturers including ToneWoodAmp (USA); RainSong Guitars (USA); Ohana Ukuleles (USA); Deering Banjos (USA); Northwood Guitars (Canada); GFI Pedal Steel Guitars (USA); Marleaux Bass Guitars (Germany), Eich Amplification (Germany), Mendieta Guitars (Spain), Mullen Pedal Steel Guitars (USA), Content Organs (Holland). As well as musical instrument and equipment sales, Promenade Music offers a host of assosiated music industry services including a music school and hire, rental, service, repair, installation and recording departments.

Faith & Hope Records Limited
David Wood co-founded Faith & Hope Records - with his ex-pupil Neil Claxton - in 1997. F&H had a string of hits - including the 2008 UK #1 Hit Single Singin' In The Rain - and became a pivotal part of the Manchester music scene in the noughties. After the creation of their Faith & Hope Songs publishing arm in 2000, David and Neil welcomed their mentor and ex Chrysalis Records president Doug D'Arcy in to the company as an equal equity shareholder. Faith & Hope have supplied music supervisors and professionals from the worlds of film, television, advertising and games with music; and are one of the few UK independent record labels and publishing companies to have entered major licensing deals and joint ventures with nearly every 'major' (Universal, EMI, BMG, Sony). Faith & Hope's Featured Artisits include Mint Royale, Duffy, Lauren Laverne, Pos from De La Soul, Prince Buster, Morning Runner. Faith & Hope's Film Credits include Vanilla Sky, Serendipity, Get Carter, Blind Dating, New York Minute, Kung Pow: Enter the Fist, Van Wilder: Party Liaison, Boy A. Faith & Hope's TV Credits include The Inbetweeners, Grey's Anatomy, Chuck, Alias, Spaced, The Priory, Mighty Boosh, Malcolm In The Middle, Shameless, Queer As Folk, Hotel Babylon. Faith & Hope's Advertising Credits include Volkswagen, Hugo Boss, Kelloggs, AT&T, Honda, Mentos, Vodaphone, SKY, Jaguar, BBC Radio 1, Mars, Toyota, DFS, Nokia etc. Faith & Hope's Hits include Singin' In The Rain (UK #1); Blue Song featuring Steven Wren & Noel Fielding (UK #39); Don't Falter featuring Lauren Laverne (UK #15); Take It Easy (UK Top 75); Sexiest Man In Jamaica featuring Prince Buster (UK #20); Terrorvision's Tequilla Mint Royale Mix (UK #2) plus popular tracks like Little Words featuring Duffy; The Stone Roses Elephant Stone (Mint Royale Remix); Something New featuring Duffy; Wham! Bar featuring Wham with George Michael, and Show Me featuring Pos from De La Soul

David's Early Life
Born to a musical mother in 1966, David Wood began music lessons at the age of six, and by the age of ten was having weekly lessons with Sam B Wood (Theory) Patti Regina (Piano), Ronnie French (Organ), Bill Ibbotson (Bass Trombone), David Kellett (Bass) and Susan Fielding (Singing). By secondary school, practicing and experimenting with recording equipment consumed David's life. His father allowed him to perform weekly, in the hotel his father managed, and David began selling cassettes he had made to fund new instruments and equipment. By the new years eve of 1978, David played his first properly paid gig with local musician John Jeffries; and by 1980, David played his first summer season, and continued to sell cassettes to create additional revenue to buy more equipment. Alongside playing paid gigs, David played bass trombone in county and national ensembles. He played in the Lancahire's schools Symphony Orchestra and wind Band and occasionly travelling to London to play with the National Youth Jazz Orchestra (aka NYJO). David was always encouraged to sing as a child and won boy soprano classes in regional music festivals which led to him playing the King in Sir Richard Rodney Bennett's children's opera All the King's Men. In 1983, David left home - and Morecambe High School at the end of lower sixth - and went on to study in Huddersfield with Phil Honnor (piano and theory), Phillip McCann (brass), Major Peter Parkes (conducting and arranging), Alan Jenkins (singing) and Les Storey (bass trombone). Always looking to improve his music industry skills, David went on to study sound recording at Manchester's School of Sound Recording in 1985 which was the UK's first dedicated audio engineering school. David's early years as a professional musician were extremely diverse. He worked as a writer, arranger and copyist for publishers; as a live, studio and theatre musician both as a player and musical director; taught in private practice; and worked in studios. As time passed, David craved a better understanding of the contractual complexities of the music industry, so he decided to study Law in his mid-twenties which has stood him in good stead in his working life [he never qualified, and is not a lawyer]. Over his many years of gigging, David says "I did thousands of crap mundane gigs, and this is partly why I gave up playing. I was very lucky to play some great gigs too and I have some very happy memories of those. Ultimately, the bad gigs didn't make up for the good ones. Out of over the four thousand or so gigs I did, there's probably less than two hundred I truly loved doing. I very much respect all those gigging musicians out there, that are doing it night in, night out".

David's Musical Family

Harrison Wood - David's Son [# in the write-up is a link to a website or video]
Harrison # is a leading UK professional musician [double bass and bass guitar], band leader and businessman. Born in 1991, Harrison started playing bass as a child and began playing professionally as a teenager. He is the former prinipal double bassist with the Halle Youth Orchestra #, National Youth Jazz Orchestra #, #, #, #, #, #, and his previous teachers include Jiri Hudec, Bozo Paradzik, Leon Bosch, Thomas Martin, John Goldsby, Rachel Lucy Moore, Yi Xin Salvage, David Kellett and Eddie Waring. Harrison studied at Manchester's Royal Northern College of Music aka RNCM # from 2006 to 2011, firstly as a Junior at Junior RNCM, where he was awarded the Director's Prize in 2009 and the Yorke Trust Prize for Double Bass in 2007 and 2009, and then at senior RNCM after accepting a scholarship to study there. Whilst at RNCM, Harrison was chosen to play in many RNCM college ensembles #, #, #, #, and was chosen to be the bassist for the Conservatoires UK Big Band #, # which is made up of the best players in the UK's music conservatoires. In 2011, Harrison won the 15,000 euro Burghausen European Young Artists Jazz Award # with the Beats & Pieces Big Band and performed live on German TV #, #, #. He went on to headline London's Ronnie Scott's Club # - receiving 5* reviews in the Telegraph # and Guardian # newspapers - and played a series of international jazz festivals in London, Oslo, Paris #, Ireland and Germany #. Harrison and the band went on to become Best UK Newcomers at the 2013 Jazz FM Awards and Ensemble of the Year at the 2014 UK Parliamentary Jazz Awards. Harrison was contracted by the Japanese company Yamaha to play and present videos #, # about their silent stringed instruments in 2011. Harrison has played with literally thousands of professional musicians over the years, including an eclectic mix of artists including Tony Hatch, Don Black, George Fenton, Larry Blank, Neil Claxton, John Reid, Russell Watson, Jonathan Ansell, Ben Forster, Lulu, Joe McElderry, Ray Quinn, Andy Prior, to name but a few. He has worked with many leading ensembles including the Syd Lawrence Orchestra, Glenn Miller Tribute Orchestra, New Squadronaires Orchestra, Burt Kaempfert Gala Concerts, Kings of Swing, Stephen Triffitt's Frank Sinatra; as well as British orchestras including The Halle, Royal Northern Sinfonia, Opera North, National Concert Orchestra and has led the bass section in orchestras at the Royal Albert Hall. Harrison plays for London west end shows and has had the bass chair for 42nd Street, Annie, Top Hat, Elf The Musical, Mrs Henderson Presents and deputised on Wicked, The Lion King and Mary Poppins. He is a regular London session player, working in the likes of Abbey Road, Angel, Real World and Livingston studios, playing for many composers and producers including the film composer Hans Zimmer. Harrison can be heard on the original London cast recordings of Mrs Henderson Presents # on Sony Classics, Elf the Musical # on Silver Screen; and played on albums including Cornershop's Hold On It's Easy # (Ample Play), Harpist Claire Jones This Love # (Silva Screen), Beats & Pieces Big Ideas # and All In # (Epfi), and The Sounds of Saga Cruises # (HAR Records). Harrison has been featured in two full page articles in the Bass Guitar Magazine. The November 2009 article was Bass To The Future # and the March 2016 article was Stage Lights # about his work in the London's west end shows and sessions. Away from playing bass, Harrison is a well known fixer of musicians and since 2012, he has been the musical director for Creation Worldwide #, a leading supplier of entertainment to the cruise industry and corporate market. He is also the founder of his own entertainment comany Hville Music # and has the most amazing function band called The Groove Membership # who have a great promo video #.

Jess Wood - David's Daughter [# in the write-up is a link to a website or video]
Jess is a percussionist, pianist and singer. Born in 1997, Jess began performing when she was very young, winning the under ten year old piano catagory in her local music festival at the age of seven years old. Whilst at primary school, Jess played piano in a jazz trio at the Music for Youth Proms at London's Royal Albert Hall. Jess gained a place to study percussion and piano at Junior RNCM # at the Royal Northern College of Music # at the age of ten and went on to study and perform there for the next eight years, gaining an amazingly high 146 out of 150 # in her ABRSM Grade 8 percussion examination. Jess is a past member of the National Children's Orchestra of Great Britain # and went on to become the principal percussionist with National Youth Wind Orchestra of Great Britain # at the age of fifteen. In 2014, Jess won her way through to the BBC Young Musician Percussion Final # and in 2015, won a highly coveted scholarship to study percussion at the World famous Royal College of Music # in London and has since been featured and quoted in the college's prospectus.

Rachel Lucy Moore - David's Girlfriend [# in the write-up is a link to a website or video]
Rachel is a cello teacher and chamber music specialist who David's known since they were both in their thirties. As a child, Rachel had the opportunity to learn several instruments (piano, violin, flute, oboe and percussion), but knew the cello was the instrument for her when she was young. After studying violin with her mother Miriam Morley #, Rachel moved on to cello whilst living in America, and had lessons with cellist Christine Livingstone #. After returning to England, Rachel won a place to study cello at London's Royal College of Music Junior Department # at the age of thirteen, and studied there for the next few years. After leaving the RCM, Rachel moved to Leeds to study cello with Anna Shuttleworth # and was the chosen soloist to perform the Lutoslawski Cello Concerto # for the re-opening of the renovated Great Hall of the University of Leeds #. After gaining her BA Hons at Leeds, Rachel went on to study for a post graduate degree at Manchester's Royal Northern College of Music #, studying cello with Margaret Moncrieff #, and double bass with Rodney Slatford #. Whilst at the RNCM, Rachel developed her love for teaching cello, chamber music, Dalcroze Eurhythmics # and Kodaly #. After completing her postgrad studies, Rachel was asked to stay on to teach at the RNCM (at the age of twenty-two) and still teaches there today. Rachel has a wealth of teaching experience, and as well as teaching at the RNCM on the award-winning RNCM Young Strings # and at Junior RNCM #; Rachel teaches cello privately; at the independent Bolton School #; Bryanston International Summer School #; Westmorland Youth Orchestra #, and is director of the WYO Training Strings. In the past, Rachel co-directed the LDSM Junior Strings Venture # and taught at Manchester's Chethams School of Music #. Like David, Rachel also has a musical family. Her mother Miriam Morley # has taught violin at London's Royal College of Music for over thirty-five years and played with the likes of the Monteverdi Orchestra, Northern Sinfonia, Manchester Camerata, English Sinfonia, and several ballet seasons at the London Coliseum. Rachel's aunt is the opera composer and music educator Margaret Lucy Wilkins #, who taught at St. Andrews University, University of Huddersfield, and was visiting professor at Queen's University Belfast.

Linzi Wood David's Daughter-in-law [# in the write-up is a link to a website or video]
Linzi is an actress and singer who's stage name is Linzi Matthews. Linzi has been in the entertainment business since a child and went on to play parts in theatre shows (on tour and in the London's West End), TV shows and has appeared in an award-winning film. By the time Linzi started her three year musical theatre degree at the Guildford School of Acting in 1995, she had already played the part of a young Priscilla Presley in Are You Lonesome Tonight for a Bill Kenwright Ltd production ten years earlier. After leaving Guildford in 1998, Linzi went on to appear on television as Prison Officer Birtles in Coronation Street; Joshua's Mum in the BBC comedy Eyes Down starring Paul O'Grady; and Cheryl in the 1999 Peter Kosminsky directed TV film, Warriors, which won awards at the BAFTA, Monte-Carlo TV Festival, Prix Italia, Royal Television Society and Broadcasting Press Guild film industry ceremonies. Linzi's stage credits include playing Janis Joplin in the 2018 one-woman musical play A Woman Left Lonely by the award winning writer Rob Johnston; as well as appearing on stage as Linda in Blood Brothers; Beauty in Beauty and the Beast; Sue in Slappers and Slapheads; Carabosse in Sleeping Beauty; Fay McMahon in Loot; Queen Hermione in Sleeping Beauty; Gaynor in The Dinner Lady Man; Priscilla The Goose in Mother Goose; Judith in The Cutting; Lyn in Pages, Princess in Aladdin; Jane in Out of Order; Ruth in Suddenly At Home; Fairy Bowbells in Dick Whittington; Scout in Popcorn; Various parts in Dr Suess The Musical; Princess Jasmine in Jack and the Beanstalk and Sharon in Outside Edge. In 2006, Linzi played the part of Judith in Dr Who: The Kingmaker - the audio story - which featured Peter Davison as the Fifth Doctor. Linzi is also a co-director of Hville Music with her husband Harrison [David's son]. Linzi is from a hugely passionate and driven family, and her father is the former international and national amateur road race cycling champion Pete Matthews #1.

Barbara Wood
David's Mother - Pianist and big band singer.

Daisy Briggs
David's Grandmother - Horn player.

Allan Briggs
David's Cousin - Horn player.

James Briggs
David's Distant Relative - Violin Maker #.

---
David Wood HonsFDip FRSA AmusLCM DipMusTh
Address: 404 Marine Road East, Morecambe, Lancashire, LA4 5AR, England
Telephone: 01524 410202 ext 208 (If outside the UK, call 0044 1524 410202)
Email: [email protected]