Latest News from Promenade Music
---
Yamaha Announce two new additions to their acclaimed PSR Range. The PSR-S750 and PSR-S950 are very competitively-priced 61-note keyboard workstations.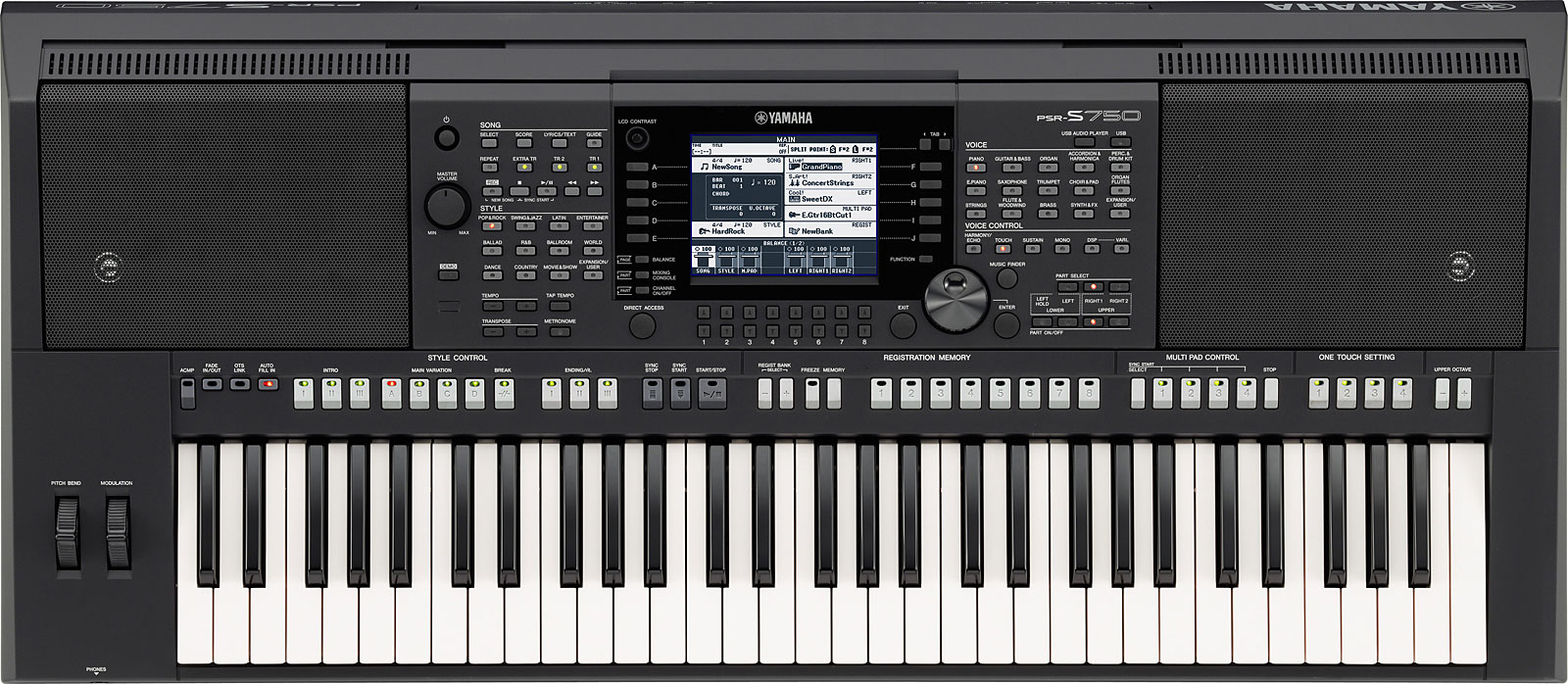 They are packed with new features (the 950 has actual live percussion samples) plus extensive updates to their usual Super Articulation, Mega Voices, smart black finish and improved speakers.
There really are too many features to discuss, but. See the links below for full details and spec:
---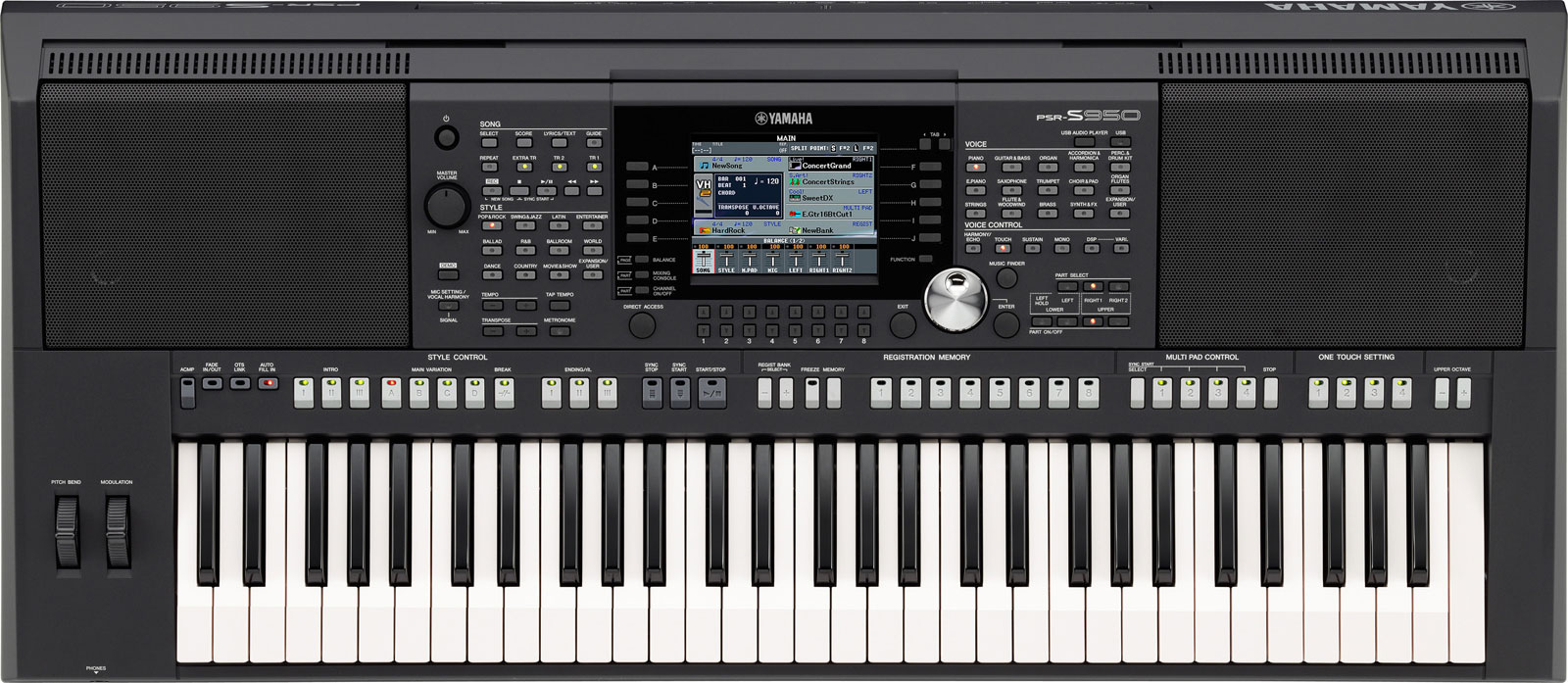 On Tuesday 13th November 2012, we launched the Yamaha PSRS950. We had a great launch Show with Richard Bower at The Strathmore Hotel in Morecambe abd had a special price of £1,399 for anyone who bought on the night. There were some happy new owners!
Yamaha are synonymous with home keyboards and keyboards and arranger workstations for both amateur and professional players alike. Through their consistently high quality standard products and relentless pursuit of new ways of making things...
---
The synth forums have been wild with excitement and anticipation for the new Korg MS20 Mini. Synth Guru Marc Doty has produced a series of YouTube videos explaining the various facets and capabilities of the MS20 Mini. The new Korg MS20 Mini is based on the original MS20 from 1978. That synth became one of the most popular synths of it's time, and is still used by many of today's electronic musicians.

The new version has been designed by the same engineers as the original. It's slig...
---
KORG have been on a winning streak in recent years, with an intuitive sense of what players want. The KingKorg is designed with the live player in mind. Many live players want some great synth sounds that Korg provide. But many players also want a few classic staple keyboard sounds like acoustic and electric pianos, Vox-style organs and more. The King Korg also has 61 full-size keys, which enables the player to really play in a way that is more limited on mini keys.
To order your very ...
---

Moog Minifoogers

The Minifooger family of analog effects places legendary Moog quality, tone and versatility into a compact, rugged housing designed to withstand the tortures of touring and daily abuse. Each Minifooger is unique, powerful, transformative and extremely responsive to each player's unique style. They are true bypass, 100% analog, expression input equipped, battery power-able, and have no negative impact on the tone of your instrum...
---

Promenade Music have been stocking Markbass Bass Amps, Heads and Combos for several years now. Markbass are not only designed in Italy, but built there too. They are a European product with no outsourcing.
Mark Bass have made quite a big impression in the world of bass amps in the last few years, mainly on account of their excellent tone and affordability. Their success is also partly down to the fact that these amps are built with the things that real bass players need. They are ...
---

The Ventures are famous for their late 50's and early-mid 60's instrumentals like Walk Don't Run, Wipe Out and Hawai 5-O. Their signature guitar is based on the Mosrite guitars they used and endorsed back in the day (1963-68). This kind of guitar was also used by the MC5 and Love, and the surf/trash aesthetic was revisited with bands using Ventures guitars in the late 70's early 80's, such as the B52's.

The VENTURES are the biggest selling instrumental band in music history, selling...
---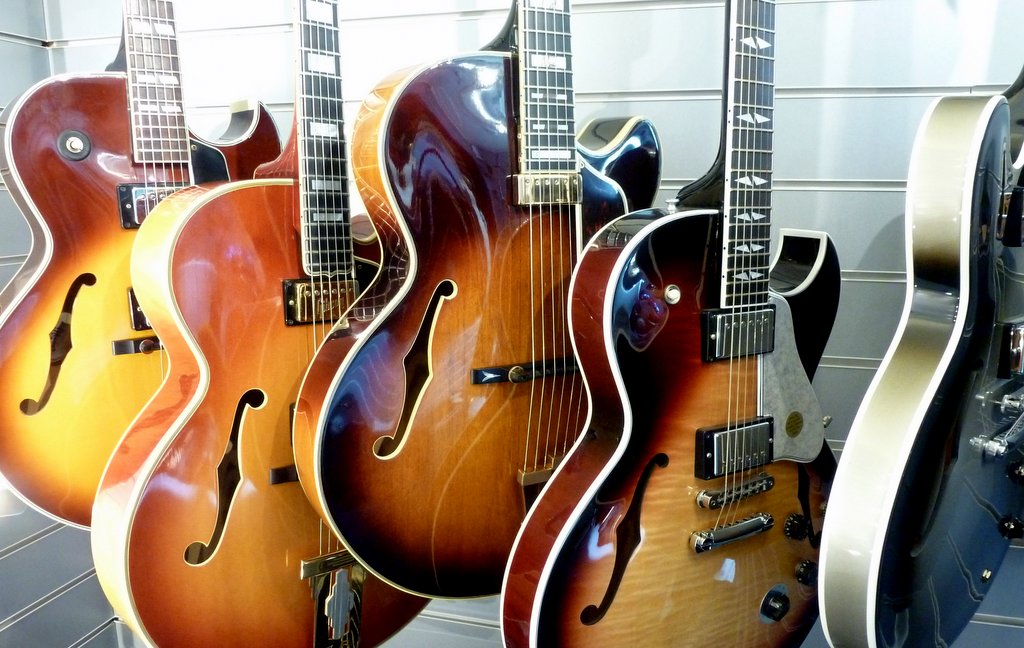 Although Leo Fender's Telecaster (developed from the Esquire) and Gibson's Les Paul are rightly championed as the pioneering solid body guitars, there is another kind of electric guitar.
Indeed, the first electric guitars were basically acoustic guitars with pickups added - like the early Gibson L5 models.
There are various kinds of hollow-bodied guitars. There are archtops - they literally have an arched top - which usually have 'f-holes' like a violin. There are also some hollow-...
---

Viscount Organs Cadet Range
A brand new range of Viscount Classical Organs coming soon!
Call us at Promenade Music on 01524 410202 for more information.
The new Cadet range of Organs from Viscount are specifically aimed at and available exclusively to the UK market.
They are designed to appeal to the UK organ playing community.

The models are as follow (click the links for further details):
Viscount Cadet 21D Classical Organ - 21 Stop Single Manual Key...
---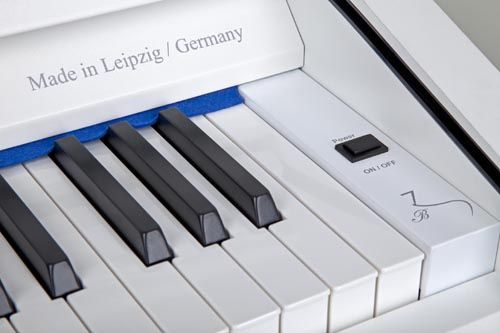 Promenade Music is delighted to have been appointed the Northwest UK dealer for the Bluthner E-Klavier range of digital pianos.

The German Made Bluthner e-Klavier Digital Piano Range with acoustic piano simulation, has been developed and designed in Leipzig, Germany by the pianomakers of Julius Blüthner Pianofortefabrik GmbH. Guided by the philosophy of Authentic Acoustic Behavior, the e-Klavier steps closer to the character of a true acoustic instrument than ever before.

Bl...
---