Latest News from Promenade Music
---
Promenade Music now has one of the largest selections of Duesenberg guitars available!

Promenade Music is delighted to have received a huge shipment of Duesenberg guitars. We have rare versions of the 49-er (including Zebra, Cow and Skull or just classic black design features), beautiful hollow-bodied guitars like the Imperial (as shown in red, also in Light Orange) and the Carl Carlton signature model, plus the highly unusual D-Caster (with one of the most unique onboard features yo...
---
You may have noticed that Promenade Music has a brand new website? We hope that it will look better, and more importantly be easier to use.
It still has most of the information the old website had, plus a bit more.
Eventually, it should be a big improvement, but inevitably, there are a few teething problems which we're working hard to fix.

If you experience any difficulties or would like to clarify any of the information you've seen here, please call us on 01524 410202. Many...
---
New Fender Road Worn Series In Stock Now!
Promenade Music have the new Fender Road Worn Series available now

Some things just get better with age. It's especially true of electric guitars and basses, they develop an unmistakable mojo over time that makes them look cooler and feel more comfortable than when they were new.

Fender Road Worn guitars and basses come with a running start on history bringing the player the best of both worlds, a superlative aged design aesthetic that...
---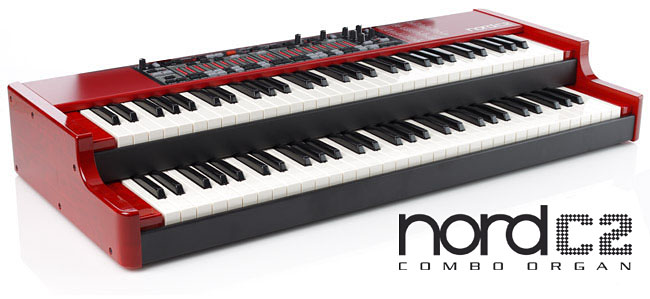 Clavia Nord at Promenade Music!
Promenade Music proudly present Clavia Nord products! Nord C2, Piano 88, Stage 2 range, and Electro 3's in stock now! Promenade Music now stock Nord keyboards, stage pianos and organs, made by Clavia.
Ever since Clavia was founded back in 1983 their goal has been to develop and manufacture high quality digital musical instruments which appeal to musicality and creativity. Their basic principle is to develop well defined instruments with long life ...
---
Overwater Basses from Promenade Music
Come and try our 4, 5 and 6-String Overwater Bass Guitars!

Promenade Music have a fantastic selection of bass guitars, the usual Fender Jazz and Precision models, plus Music Man Stingrays, an extensive range of Warwick basses, the unusual handcrafted in Germany models by Marleaux, Yamaha basses, Lakland basses (as used by Rolling Stones bassist Darryl Jones), Peavey, Squier, Levin, Gretsch, Westcoast, Danelectro and many more.

Over the las...
---
New Northwood Acoustic Guitar Stock In Now!
Promenade Music receive latest shipment of handmade acoustic guitars by Northwood.

It is nearly 3 years since Promenade Music became the main dealers in the UK for Northwood guitars, the handmade Canadian guitars. Everyone who has laid eyes on them, (let alone picked one up and played it!) has been amazed by the quality: expert craftsmanship, the absolute best choice of wood, perfect timbre and the fact that they are just so playable!
...
---
New Faith Guitar Dealers
Promenade Music are proud to have been appointed the North West dealer for Faith acoustic guitars.

You've probably seen their beautiful ads in the guitar press and their guitars are as equally beautiful.
The range are designed by the world-renowned luthier Patrick James Eggle and all Faith guitars are manufactured in Indonesia and brought back to England for final quality control and then distributed to dealers by Barnes & Mullins who are one of the ol...
---
Marleaux Bass Review in Guitar & Bass Magazine
Great review from Guitar & Bass Magazine for Marleaux Consat Custom Bass

We at Promenade Music have been supplying the excellent handmade in Germany basses by Marleaux for nearly 3 years now. Our resident bass guru, Gary has long been an avid fan of them, and has even been to Germany to visit Gerald Marleaux at his workshop and see them being made. More importantly, he's played 'em all!

Guitar & Bass Magazine have just reviewed th...
---
Marleaux Basses at Promenade Music
Order your new Germany-made, deluxe basses by Marleaux from Promenade Music!

Promenade Music have been supplying these wonderful Marleaux bass guitars for the last few years. If you're a bass player and haven't already checked them out, now's your chance!

UK Marleaux Retail Price List (inc VAT)
Prices include transport from Germany and all taxes.

Marleaux Consat Design Bolt On Model
Marleaux Consat Straight Bolt On Model
(one pi...
---
Promenade Music Becomes Blackstar Dealer
Promenade Music has today become one of the most important dealers in the UK for Blackstar Amplification, the Northampton based guitar amp and pedal manufacturer.

Blackstar's four founding directors are all musicians and have over 50 years combined experience in guitar amplification design and production. As a team they're extremely passionate about guitar amplifier design and are committed to providing you with the best possible tools for s...
---