Latest News from Promenade Music
---
Yanagisawa, The Ultimate Sax
Welcome to Promenade Music's 'Everything You Need To Know About Buying A Yanagisawa'.

For many years, Promenade Music's been a fully authorised main dealer for Yanagisawa saxophones. Run by Wally in the UK, Yanagisawa is a small family owned business run by its President, Mr Nobushige Yanagisawa (pictured) in Tokyo, Japan. These saxes are now regarded as the World's finest saxes and we 're very proud to be a Yanagisawa dealer.


Promenade Music's ...
---
NS Design Wav Basses In Stock Now
Red, Black and Amber NS Wav Basses Now at Promenade Music

Red, Black and Amber NS Wav Basses Now at Promenade Music

Call Gary on 01524 410202 or call in the shop for more details.

Designed and built to deliver great sound,excellent playability, and long, dependable service, the WAV seriesprovides an affordable option for the serious professional and studentplayer. At the heart of every NS bowed electric instrumentis the multifaceted Pol...
---
2 Box DrumIt Five Electronic Drumkit in Stock
New Digital drum kit at Promenade Music

2box is a a newly established manufacturer with focus on useful tools forthe performing musician. The developing team, based in Sweden, has along experience in developing powerful electronic musical instruments (Some of the designers previously worked for Clavia Nord).The first product being launched is the electronic drum system DrumItFive,with more new products to follow.


2 Box DrumIt Fi...
---
Massive New Stock of USA Made Banjos Arrived Now
Promenade Music receive over 30 new Deering/Goodtime Banjos

We're so excited, we could squeal like a pig! But it's less Deliverance, and more deliveries! Over 30 new banjos have just arrived from the States. Starting from around £329 and going up to £3379, and comprising open-backed, closed-back, tenor (4-string), 5-string and 6-string options, most banjo players will be catered for.

This is what Deering say about themselves:
...
---
BBC Big Band Hire Our Hire Grand Piano
The BBC Big Band played at the Midland Hotel and the band hired our wonderful Hire Grand piano.

---
Yamaha Avant Grand Now In Stock
This is the only page you'll need on the web for information about the new Yamaha N2 and N3 Avant Grand Pianos. It's a piano geeks paradise.


In an ideal World, I'd like either a hand crafted Yamaha CFIII3SS or Steinway Model D grand with Marianne (our tuner) constantly on hand to tune and regulate it. "Do it!" I hear you say, but both pianos sell at over a £100,000.00* (that's right, over one hundred thousand of our lovely British pounds!) and tha...
---
---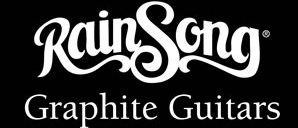 Promenade Music is the UK distributor for RainSong Graphite Guitars, so well done, you've just found RainSong's largest UK dealer.

Promenade Music are proud to be the exclusive UK distributor for the World's first all-graphite acoustic guitar. RainSong guitars are impervious to changes in heat and temperature that can cause traditional guitars to go out of tune, or even crack. As there is no need for traditonal bracing, the sound projects further and the materials and techniques u...
---
Visit Our New Online Sheet Music Store
Our 'Mail My Music' store is a joint venture between us (Promenade Music) and our main printed music distributor (Music Exchange).

Promenade Music's proud to announce our new "Mail My Music" online printed music shop.

Through our Mail My Music on-line mail order service, you now have access to massive stocks and a fast delivery service of tuition and examination music; popular and classical collections; instrumental music; children's and ed...
---
New Roland FR7X V-Accordion Review And Information
As you may or may not know, Promenade Music have had massive success with the range of Roland FR7 V-Accordion which was the first digital accordion that Roland released. The New Improved FR7X is now here.

When the new Roland FR7X was released this month, I called Brian Davis, who's one of my very good accordion playing customers who bought an FR7 when they came out. Brian has been a musician for over forty years and has played both...
---