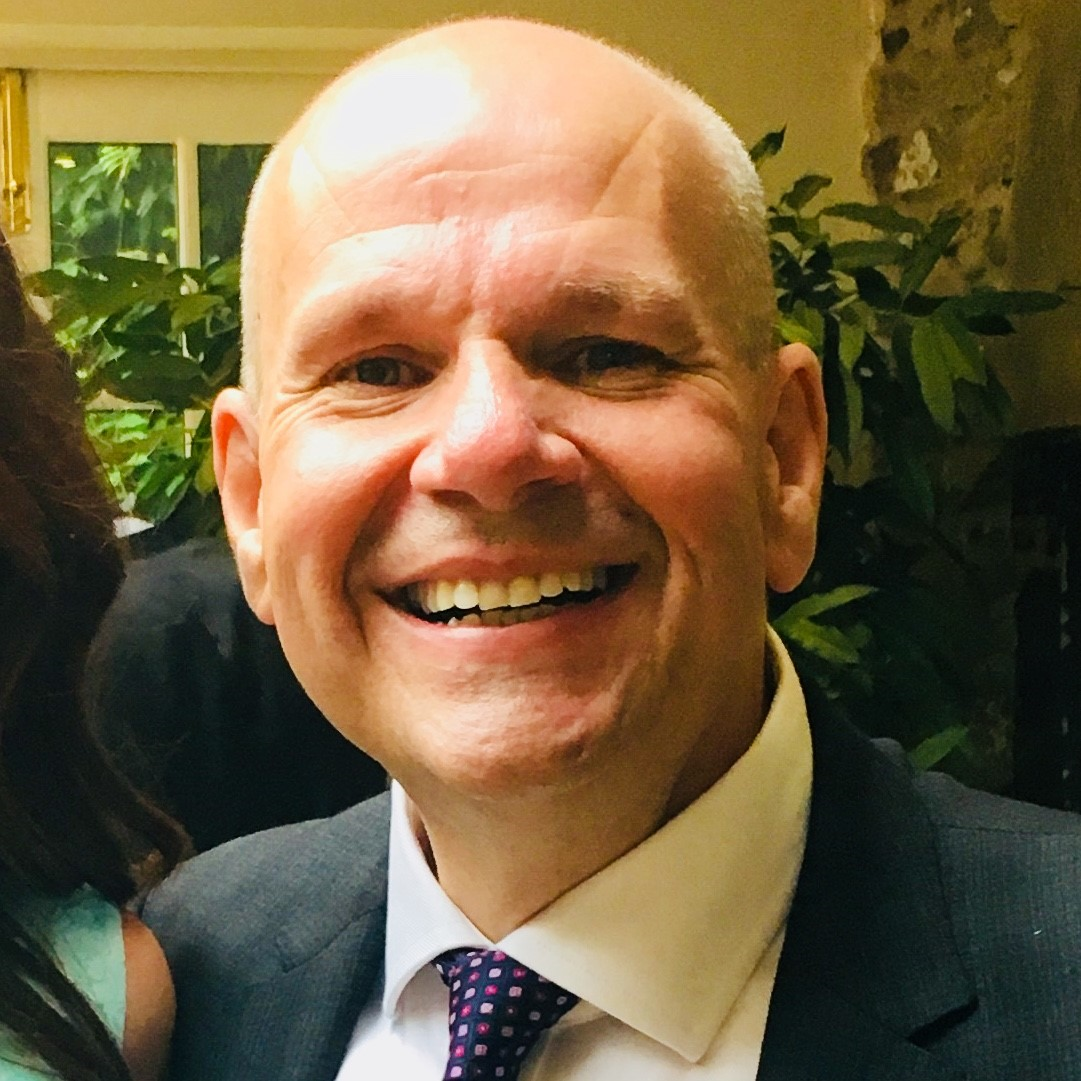 David Wood is an award winning musician and businessman who has spent his entire working life in the music, entertainment, technology, intellectual property and retail industries.

Through thirty-five years of industry experience and a lifetime of study; David has gained both a tacit and explicit knowledge of the industries he operates in.

As well as management, operations and commerce skills; David has an in-depth understanding of retailing, e-tailing, marketing, manufacturing, distribution, logistics, licensing, digital rights management, contract law, financial planning and strategic planning.

CAREER HIGHLIGHTS
David has had an exciting and fruitful career. His career highlights include:

- Recipient of a Musical Director of the Year award from the National Operatic and Dramatic Association [1987]

- Recipient of the Lancaster City Council Business of the Year award [1997]

- Awarded the post-nominal letters HonsFDip after been awarded an Honorary Fellowship in Music by the Independent Contemporary Music Awards [1987]

- Awarded the post-nominal letters FRSA after been made a Fellow of the Royal Society of Arts [2012]

- Awarded the post-nominal letters DipMusT after gaining a Diploma in Music Theory from the ICMA [1987]

- Awarded the post-nominal letters AmusLCM after gaining an Associateship Diploma in harmony, counterpoint, musical form and history of music from the London College of Music [1987]

- Had life-changing mentors and influencers including Doug D'Arcy, Edmond J Safra, Tony Wilson, Sir John Denis Forman, Major Peter Parkes and Keith Harris.

- Studied with great teachers at some of the best continuing educational establishments including University of Cambridge and University of Oxford.

- Founder, director and sole-shareholder of the award winning business Promenade Music which has "one of the largest and best stocked music shops in the North of England".

- Co-founder, director and shareholder of the Faith & Hope record label that had a string of UK chart hits including Mint Royale's 2008 Number 1 hit single Singin' in the Rain.

- Released music featuring household name artistes including Mint Royale, Duffy, Lauren Laverne, Pos from De La Soul, Prince Buster, Stone Roses and George Michael (Wham!).

- Developed an intellectual property portfolio of trademarks and copyrights.

- Involved with Monstermob [2000 to 2005] both pre and post their 2003 floatation on the AIM market of the London Stock Exchange.

- Had music on major Hollywood films featuring household name actors and actresses including Tom Cruise, Penélope Cruz, John Cusack, Kate Beckinsale, Michael Caine, Cameron Diaz, Sylvester Stallone, Miranda Richardson and Mickey Rourke.

- Negotiated licensing deals with major international music and media companies including Universal, EMI, BMG, Sony, MCA, ZYX, Shock Records and JVC Victor.

- Had various external consultancy, advisory, non-exectutive director and mentorship roles with third-party companies and organisations including Safra Republic Holdings S.A, Monstermob Group PLC, BBC, More Music Charity and the Dean of a University.

- UK trademark owner of Levin [guitars], Collard & Collard [pianos], Beverley [drums and percussion] and Arena [amplification and accessories].

- Owner of Mendieta [classical guitars], Paris [woodwind], Westcoast [guitars] and Resoville [resophonic guitars].

- UK importer of Content Organs [Holland], RainSong Guitars [USA], Marleaux Basses [Germany], Northwood Guitars [Canada], GFI Pedal Steel Guitars [USA], Krivo Pickups [USA], K. Yairi Guitars [Japan], Klos Guitars [USA], ToneWoodAmp [USA], Ohana Ukuleles [China via USA], Deering Banjos [USA], Eich Bass Amps [Germany], Mullen Pedal Steel Guitars [USA]. Maestro Guitars [China via Singapore], Kandu Cajons [Israel), Goodrich Volume Pedals [USA].

- Negotiated acquisitions and divestments deals including the acquisition of Hotwires [PA installation business] and the divestment and re-acquisition of Flightplan [cases and bags].

- Negotiated and completed Joint Venture deals with Sony and Parlophone [EMI].

- Had music on the adverts of World leading brands including Volkswagen, Hugo Boss, Kelloggs, AT&T, Honda, Mentos, Vodaphone, SKY, Jaguar, BBC Radio 1, Mars and Toyota.

- Was an Non-executive Director of the Education & Music Charity 'More Music' [2010 to 2014].

- Sat on judging panels for various music competitions.

- Music industry commentator for media and broadcasting organisations.

- Panellist at international music conferences including In the City, Popkomm and MIDEM.

- Appeared in the Who's Who of Britain's Business Elite [2002].

- Been a guest speaker at higher education institutions.

- Ex BBC Local Advisory Council member [2005 to 2007].

- Played somewhere in the region of four thousand live, studio and theatre engagements both as a player and musical director. Ran his own function band - which played for some of the most extravagant private parties and corporate events both here in the UK and abroad - and worked with some of the UK's most talented musicians, singers and entertainers.


MENTORS & INFLUENCERS
David has had several life-changing mentors and influencers. David's mentors and influencers in the past have included:

Doug D'Arcy... Doug is the ex-president of Chrysalis Records International; ex-director of Chrysalis Group Ltd; and co-founder of the Association of Independent Music. Doug is also a shareholder in Faith & Hope Records Limited.

Keith Harris... Keith is the ex-general manager of Promenade Music and ran the business for around twenty-five years until his retirement.

The late Edmond J Safra... Edmond was one of the most accomplished bankers in history. He was the ex-chairman of Safra Republic Holdings S.A, founder of Republic National Bank, founder of Trade Development Bank, co-founder of Banco Safra S.A, and co-founder of Hermitage Capital Management.

The late Tony Wilson... Tony was a broadcaster, co-founder of Factory Records, and co-founder of the Hacienda nightclub.

The late Sir John Denis Forman OBE... Denis was an ex-chairman of Granada Television; deputy chairman of the Royal Opera House; and council member of the Royal Northern College of Music.

The late Major Peter Parkes... Peter was an award winning brass conductor and director of music of the Royal Engineers and Grenadier Guards.


LIFELONG LEARNING
David has been devoted to lifelong learning through a love of formal and autodidact study. He enjoys personal reading and traditional academic study.

University of Cambridge... David gained an undergraduate certificate in Operational Business and Management at Madingley Hall [ICE] and studied with Dr Veronica Burke, Dr Sooter Nomhwange and Dr Tariq Masood. Study areas included Organisation Behaviour, Business Economics and Operations Management; and topic areas included diversity and wellbeing in organisations, people management, quality management, leadership, motivation, teams, organisational culture, concepts of economics as they relate to firms, the analysis of economic strategy choices facing firms, impact of government policy on business, operations strategy, process design and analysis, quality management, six sigma process improvement, the lean enterprise, supply chain management and Swift even flow theory.

University of Oxford... David studied a Management and Business Skills programme in relation to technology and its commercialisation with Dr Emily Seward, Dr Lauren Sosdian, Dr James Hudson, Dr Nathan Pike, Dr Alexandra Bush and Dr Tim Hart. The study areas included Taking Software and Digital Ideas to Market; Technology and Business Valuation; Managing Innovative Technology; Branding & Marketing; and Starting a Successful Business In Technology. [taught by Dr Tim Hart and Holly Ann Baldwin MBA], Psychology in Organisations [taught by Dr Jane Pollock], Psychology for Leadership [taught by Dr Jane Pollock] and in 2020 will study Creative Destruction: Technology and Management for Global Development [taught by Prof Wim Naude and Dr Izabel Ruiz].

Autodidact Study... David began studying Business & Finance back in 1993 and his studies at University of Cambridge, University of Oxford and via Harvard University's EdX courses have given him a greater theoretical understanding of the area of study. Certain topics fascinated him including 'the principles and mechanics of fundamental analysis'; 'financial statement analysis'; 'financial wrongdoings at board level' (including the detection, methods, traits, culture and risk probability); 'Finance' (including interest rates, inflation, bonds, exchange rates, capital structures); 'Value Investing' (using a contrarian crowd behavior investment strategy); and 'Mergers, Acquisitions and Divestments'.

Harvard University and Massachusetts Institute of Technology's EdX... Various courses provided by Harvard and MIT via their MOOC at EdX.

Lancaster College... In 1991, David began his journey studying Law, which developed in to a life-long interest. It began with a general law course covering criminal, tort, land (etc) at White Cross; but he found commercial law - especially IP and contract - fascinating. After college, he continued autodidact study and now has many years of explicit knowledge through autodidact study and tacit knowledge through his business dealings. He has an interest in how law applies to the music, entertainment, media and technology industries in respect of IP, joint ventures, contracts, rights management, copyrights, trademarks, patents, registered designs, trade secrets, licensing, synchronization, samples, competition (etc). He also has an interest in distribution / supply chain agreements including manufacturer to dealer agreements, distributor to dealer agreements, agent / agency agreements, fiduciary agreements etc. Although he is interested in law; he is not a lawyer and does not have a law qualification.

Autodidact Study... In 1989, David immersed himself in the study of Retail & Branding through the world of musical instrument retail (after he opened Promenade Music when he was 23 years old). He studied its many areas including purchasing, sales, marketing, customer service, health and safety, warehousing, branding, logistics, e-tailing, retail accounting, compliance, instrument design and the history of musical instrument manufacturers.

Manchester School of Sound Recording... In 1985, David studied Sound Recording at Manchester's School of Sound Recording [aka SSR] with Tim Oliver. He extended his knowledge of recording techniques, recording equipment, editing, mixing, mastering and the manufacturing process.

Huddersfield Tech... In 1983, David studied Music in Huddersfield where he was able to develop his playing, theory, harmony, arranging, conducting and performance technique. He studied arranging and conducting with Major Peter Parkes; Jazz Piano and Orchestration with Philip Honnor; Singing and Theory with Alan Jenkins; Bass Trombone with Les Storey and band studies with Phillip McCann [Now Dr McCann].


BUISNESS INTERESTS
With a multipotentialite entrepreneurial approach to business, David has developed a diversified portfolio of business interests which include a combination of both low and high risk investments. For US investments, David holds a W-8BEN Certificate of Foreign Status of Beneficial Owner for United States Tax Withholding and Reporting with the IRS, the US Department of the Treasury Internal Revenue Service. Through Promenade Music Limited, David has Financial Conduct Authority approval for CF8 apportionment and oversight controlled function responsibility and is the principal for both the FCA's regulatory processes system Connect and their regulatory reporting system Gabriel.

Y1investments... is a metaphorical place where David's shareholdings, investments, commercial property and intellectual property sit. It's not a business, and doesn't has a real existence. It's a thought process that gives David the ability - and mental freedom - to think of everything he owns as a wealth management business. David holds Shareholdings and interests in Profit Sharing Vehicles and New Seed Funded Start-ups; Intellectual Property including trademarks and copyrights; and mortgage free Commercial Property incuding retail, workshop, office, studio and warehousing space. David's shareholdings include the sole-ownership of Promenade Music Limited and it's subsidiaries [see below] and a thirty-percent shareholding in Faith & Hope Records Limited and it's subsidiaries [see below]. His minority shareholdings include Berkshire Hathaway Inc [owner of GEICO Insurance, Duracell Batteries, Dairy Queen Restaurants, BNSF Railway, Lubrizol Chemicals, Fruit of the Loom, Helzberg Diamonds Jewelers, Long & Foster Real Estate, Pampered Chef and significant shareholder of Kraft Heinz, American Express, Bank of America and several airlines incluing United, Delta, Southwest and American Airlines]; Sony Corporation [one of the most comprehensive entertainment companies in the world with interests in everything from record labels and music publishing, to movies and tv shows; and video games and consumer electronics, to TV/AV manufacturing to IT,/Telecoms]; Apple Inc [iPhones, iPads, Mac computers, iPods, Apple Watch, Apple TV, AirPods, iTunes, Final Cut Pro, Garage Band, Logic Pro, Xcod, Apple Store, Genius Bar, AppleCare, Apple Pay, Apple Pay Cash, Apple Card and more]; CBS Corporation [owner of cable networks, publishing, local media, experiences, interactive, records, sports network, TV & Film studios and more]; Merlin Entertainments PLC [owner of Legoland, Madame Tussauds, Sea Life, London Eye, Chessington, Thorpe Park, Alton Towers, London Dungeon, Blackpool Tower, Warwick Castle, Dreamworks Tours etc]; The Coca-Cola Company [owner of Coca-Cola, Diet Coke, Fanta, Sprite, Costa Coffee and 500 other beverage brands]; Viacom Inc [owner of Paramount Pictures, United International Pictures, BET, CMT, MTV, VH1, Comedy Central, South Park Studios, Paramount Network, Nickelodeon, Telefe, Channel 5 in the UK].

Faith & Hope Records (1997 to Present)
David is the Co-Founder, Co-CEO and thirty-percent shareholder of the British based independent record label Faith & Hope Records Limited which was established in 1997. 2000 saw major expansion with the creation of a publishing division 'Faith & Hope Songs' and 2008 saw further expansion with the music synchronisation division 'Areebo'. They are one of the few UK independent record labels and publishing companies to have entered major licensing / joint ventures with most major music companies - including Universal, EMI, BMG, Sony - which is a tribute to their visionary A&R and business skills. They have had a string of Hits and Key Tracks including the UK Number 1 'Singin' In The Rain' #, Blue Song (Top 40) #, Don't Falter featuring Lauren Laverne (Top 20) #, Take It Easy (Top 75) #, Sexiest Man In Jamaica featuring Prince Buster (Top 20) #, Tequilla - Mint Royale Mix [UK Number 2] #, Little Words featuring Duffy #, The Stone Roses Elephant Stone - Mint Royale Remix #, Something New featuring Duffy #, Wham! Bar featuring George Michael # and Show Me featuring Pos from De La Soul #. Faith & Hope have supplied music supervisors and professionals from the Worlds of film, television, advertising and games with music and their Film Credits include Vanilla Sky #, Serendipity #, Get Carter (2000 remake) #, Blind Dating #, New York Minute #, Kung Pow: Enter the Fist #, Van Wilder: Party Liaison #, Boy A #, The Hot Chick #, A Time For Dancing #, Girls on Top #, Bedazzled (2000 remake) #. TV Credits include The Inbetweeners #, Grey's Anatomy, Chuck #, Alias #, Spaced #, The Priory #, Mighty Boosh #, Malcolm In The Middle #, Shameless #, Queer As Folk #, Hotel Babylon #, Buffy the Vampire Slayer #; and Advertising Credits include World leading brands like Volkswagen #, Hugo Boss #, Kelloggs, AT&T, Honda, Mentos, Vodaphone, SKY, Jaguar, BBC Radio 1, Mars, Toyota, DFS, Nokia, and New York City #. Featured Artisits have included Mint Royale #, Duffy #, Lauren Laverne #, Pos from De La Soul #, Prince Buster #, Alpinestars #, Morning Runner #, Subaqwa #, DJ Dan & Grandadbob #, Los Paranoias #, Shirokuma #, Grand Transmitter #, Beats for Beginners #, National Forest #, Touriste #, Buen Chico #, Seerauber Jenny #, Fraction #, Budnubac #, L.C. Anderson vs. Psycho Radio #, U.R Penetrators #.

Promenade Music (1989 to Present)
David is the Founder, CEO and sole shareholder of Promenade Music Limited which he established as Promenade Music in 1989 when he was twenty-three years old. Promenade Music is an award winning musical instrument and equipment retailer who have "one of the largest and best stocked music shops in the North of England". The business holds around one-million pounds of stock from over one hundred of the World's leading iconic international music brands; and imports some product directly from manufacturers from around the World. David sells via his website, on third party sales platforms, at UK music shows; and advertises to the businesses forty-thousand plus existing customers through specialist press, direct marketing, online and social media. Promenade Music operates from circa 14,000sq.ft of mortgage free commercial property [retail, teaching studio, office, warehousing] that David owns. Our sales and marketing team target locally, regionally and nationally [depending on the product] to new customers, and our 40,000 plus existing customers. Promenade Music operates from commercial property that he owns in Morecambe, Lancashire.

Big Discount Warehouse (1995 to Present)
The Big Discount Warehouse is a musical instrument and equipment discount sales channel. David established the 10,000 sq.ft warehouse in 1995 to help suppliers clear stock lines at discounted prices so customers get a great discount on instruments and equipment. Some products are top selling current lines that the manufacturer is in an 'over stock position'; and some products are end of lines that manufacturers just want to clear. The Big Discount Warehouse also sells on the third party sales channel eBay.

Educat Music (2005 to Present)
Educat is involved in the UK market for the sale of musical instruments and equipment to educational establishments including Teachers, Nursery Schools, Primary Schools, State Secondary Schools, Independent Schools, Church Schools, International Schools, Specialist Music Schools, Private Music Schools, FE Colleges, HE Colleges, Universities and Music Conservatoires.

Music 4 Worship: (2001 to Present)
David founded 'Music 4 Worship' who are one of the leading suppliers of musical instruments and equipment to places of worship. We supply everything from digital organs by Content and Viscount, digital pianos by Yamaha, Roland, Kawai, Nord and Korg through to instruments that are used in worship like guitars, basses, drums, percussion, orchestra instruments through to a whole host of PA equiment including mixer amps, speakers, microphones etc. We supply all denominations of faith; and our customers include churches, chapels, crematoriums, church schools, etc.

DMR : Digital Mobile Recordings (1997 to Present)
DMR offers customers a state of the art digital location recording solution. We have a reputation for quality digital mobile recordings offering either a 'recording only service' or a 'complete recording package' that includes the recording, licensing and CD manufacturing of your recorded music. At the heart of our service lies a commitment to deliver the kind of product that professional and amateur musicians and ensembles have come to expect from our fully transportable, state of the art digital recording system producing fully multi-mic'd, recorded, mixed and mastered recordings.

Hotwires Sound Installation (1998 to Present)
David came to own 'Hotwires' through an acquisition deal with it's founder Richard Eason in June 1998. Hotwires was originally founded in August 1989 and within ten years, had developed to be a market leader in the pro-audio industry, completing some of the most prestigious installations in the north and beyond. Today, 'Hotwires' offers the supply and installation service of PA [public address] equipment to 'local' customers within a 30 mile radius of LA4 5AR (South Lakes and North Lancashire) who operate the likes of bars, clubs, hotels, restaurants, theatres, schools, colleges, universities, churches, crematoriums, retailers, visitor attractions, offices and boardrooms.

Promenade Music Imports (1999 to Present)
Since August 1991, we have been importing musical instruments and equipment and we've developed a successful import division. We are the sole UK importer for the musical instrument manufacturers 'Content' digital classical organs form Holland; 'RainSong' carbon graphite guitars from the USA, 'Marleaux' bass guitars from Germany, 'Northwood' acoustic guitars from Canada, 'GFI' pedal steel guitars from the USA, 'Mullen' pedal steel guitars from the USA, 'Krivo' pick-ups from the USA, 'K. Yairi' acoustic guitars from Japan, 'KLOS' guitars from the USA. He is also a UK Importer (but not solely) for 'ToneWoodAmp' from the USA, 'Ohana' Ukuleles from the USA, 'Deering' banjos from the USA, 'Eich' amplification from Germany, 'Maestro' acoustic guitars from China and 'Kandu' cajons from Israel.

Promenade Music School (2014 to Present)
Promenade Music School is one of the largest private music schools in the North Lancashire and South Cumbria region. Although the school was established in 2014; music lessons have been taking place on the first floor of the Promenade Music building since 1985. The music school offers music lessons on a one to one basis by a team of highly talented self employed freelance teachers who all run their own private teaching practices. The instruments taught include Piano, Keyboard, Organ, Guitar (Electric, Acoustic, Bass), Singing and Theory. We have students with a wide range of abilities from absolute beginners to potential music college or university students. All ages are catered for, from the youngest students of six, through to students who have retired.

Promenade Music Hire & Rentals (1990 to Present)
Promenade Music's hire offering is aimed at professional musicians; and we offer them a range of musical instruments [digital pianos, keyboards, digital organs, guitars, etc] and equipment [PA, backline amps, lighting etc) for all kinds of events and functions. We can supply bands with all the necessary equipment from a small PA system through to a large fully engineered system with microphones / radio mics, multi core and even instrument amplifiers (guitar, bass & keyboard). Our 'rental offering' is aimed at the students (of any age) who wants a 'Try Before You Buy' Rental scheme who want to try an instrument before committing themselves to purchasing it.

Promenade Music Piano Restorations (1990 to Present)
Since 1990, Promenade Music's independent piano restoration team in Poland specialise in the custom restoration of World class upright and grand pianos. By using the best materials and replacement parts, combined with the traditional craftsmanship of generations ago, each of our restored pianos are given a new musical life. To restore a piano fully requires patience, skill, dedication to excellence, resources and facilities, knowledge of piano design and above all integrity not to cut corners. We look after every aspect of the piano restoration process, from picking the piano up, to delivering it back on completion of the restoration.

Four 0 Four Media & Marketing Recordings (1999 to Present)
David is the owner of the media and marketing recording service 'Four 0 Four'. We record voice overs, and can record voice only, or add a music and effects sound bed for quite literally any project you can think of. We are happy to deal either directly with end clients, or supply on a totally confidential basis through the clients agency (advertising, production companies, website developers etc). We provide a professional service with high quality output and fast delivery all at competitive rates. Completed audio can be delivered promptly to your ftp site, via email or by next day courier. We record voice overs for companies involved in radio, TV, web applications, multi-media, on hold messaging, audio books, IVR systems, e-learning, power point, CD-ROM, commercials, in-flight services, in-store retail campaigns, corporate presentations, internet protocol TV, computer games, educational videos, documentaries and corporate presentations, industrial, technical and medical narration and audio products for the blind.

Promenade Music Repairs & Service... repair division of Promenade Music Services : 1989 to Present
David established a service, repairs and call-out division when he founded Promenade Music in 1989. We now offer an electronic repairs, service and call out function; a woodwind repairs and service function; and instrument re-string and 'set-up' function for all stringed instruments. With 30+ years of historic sales from the 40,000+ customers of my retail shop; we now only accept the repair or service of instruments or equipment that were originally bought from us. Our service department covers the repair & service of everything we sell.

Collard & Collard Pianos... owner : 2002 to Present
David has owned the 'Collard & Collard' UK trademark for classification 15 [musical instruments] since 2003. Recently, he - and the Collard & Collard management team - took the decision to to only make our best selling model. The new piano is now manufactured for me by The Pearl River Piano Group who have (1) the largest piano factory in the world (2) over 60 years of piano manufacturing expertise (3) manufacturing connections with Yamaha, Steinway, and Hallet Davis (4) 90% share ownership of Schimmel Pianos Germany [as of Jan 2016] (5) ISO 9001 Certification [over 20 years] (6) are the first piano manufacturer in China to receive ISO 14001 [for environmental standards].

Mendieta Guitars... owner : December 1997 to Present
David is the owner of Mendieta Guitars who offer classical and flamenco guitarists a wide range of beautifully handmade guitars that have been crafted by luthiers in a small studio workshop in the Valencia area of Spain. Their range consists of the Estudiante, Estudio, Conservatoire, Artizan and Professional models; and these different series all have different models providing players with fine craftsmanship and a range of guitars that have different woods, tonal characteristics and price points to satisfy all players desires.

Levin Guitars... owner : 2001 to Present
David is the owner in the UK of Levin Guitars and owner of the UK Trademark. Levin are anglo designed and built in Asia. We are currently in the process of designing a new range of guitars and will be launching them in the summer of 2020. Our now model lineup will feature a range of beautifully designed and built electro acoustic guitars at very competitive prices.

Beverley Drums... owner : 2000 to Present
David is the owner of the Beverley drum brand and I own the UK Trademark. The UK stockist for Beverley drums and percussion is a music shop I own [Promenade Music] who keeps a range of kits, snare drums and accessories. Like many brands [Pearl, Ludwig, Tama, Mapex] Beverley is manufactured in Taiwan and we are currently designing a new Beverley range of products which will be out within the next twelve months. Our new range will include kits, snare drums, hardware [hi-hat stands, cymbal stands, straight stands, boom stands, drum stools, bass drum pedals], drum bags and drum screens. We are open to OEM manufacturing too.

Arena Amplification... owner : 2001 to Present
David is the owner of Arena Amplification and accessories and owns the UK Trademark. Arena offers an affordable range of quality accessories designed to meet the needs of the amateur and professional musician. The range includes microphones, cables and PA equipment.

Paris Woodwind... owner : 2001 to Present
David is the owner of Paris Woodwind. We make a range of student and intermediate woodwind instuments including Saxophones, Clarinets and Flutes in the far east. The top of the range 'Artiste Pro' models are a wonderful working instrument and the choice of many professional teachers and players. Promenade Music in Morecambe UK is the outlet for the brand Worldwide.

Resoville Resonator Guitars... owner : July to Present
David is the owner of Resoville Resonator Guitars. All our instruments are handcrafted in China by luthiers who have many years of experience making resophonic style guitars. All ResoVille models are inspired by the life's work of the Slovak-American stringed instrument genius John Dopyera who founded both the National and Dobro resonator guitar companies and who's late 1920's designs influence the ResoVille resophonic guitars of today. We make both single-cone and tri-cone models and offer a range of finishes including bell brass body's finished in Nickel, Gold and Red Copper as well as Wooden Resonators.

Charles Howes & Son Pianos... owner : 1990 to Present
David has owned the Charles Howes & Son piano business since 1990. Charles Howes established a retail music business - when he was seventeen years old - in 1890 with his father Joseph. The rest of their piano building history is fascinating. Please read more at http://www.charleshowespianos.com/history.htm Today, the Charles Howes & Son piano brand is cut down to two fabulous upright pianos that are both finished in Polished Black. These new pianos are manufactured by my partner company - The Pearl River Piano Group - who have (1) the largest piano factory in the world (2) over 60 years of piano manufacturing expertise (3) manufacturing connections with Yamaha, Steinway, and Hallet Davis (4) 90% share ownership of Schimmel Pianos Germany [Jan 2016] (5) ISO 9001 Certification [20+ years] (6) are the first piano manufacturer in China to receive ISO 14001 [for environmental standards]

'PREVIOUS INVOLVEMENTS'

More Music - Music and Education Charity... Non Executive Director : 2010 to 2014
In 2010 David became a Non Executive Director of the UK based music and education charity 'More Music in Morecambe' which was founded in 1993. More Music's Chairman Rob Cairns [CEO of Furness Building Society] and the organisation's founder [CEO and Artistic Director] Pete Moser invited David to join the board after the financial position of More Music worsened after the financial crash of 2008. The first thing David identified was the need for change and More Music went through a vital staff restructuring programme to secure it's survival. During in David's tenure as a non-executive director; the board achieved National Portfolio Organisations status and Phase One redevelopment of the Hothouse venue in 2011. Started the Youth Music 'Music Inclusion' programme with Music Education Hubs in 2012. Hosted 20th anniversary celebrations and saw the completion of Hothouse creating a performance space and five music studios in 2013. Secured National Portfolio Organisation funding - awarded by Arts Council, England - for 2015 to 2018. Throughout David's co-stewardship of More Music, the organisation operated in the North West and internationally; and is now one of the longest running and most highly regarded community music and education organisations in the UK. From when David joined as a director in 2010, to when he left the organisation in 2014; the Balance Sheet 'Total Funds' moved from an £18,189 deficit, to a £108,227 positive; and he left the organisation in a safer financial place

British Broadcasting Corporation (BBC)... Local Advisory Council Member : 2005 to 2007
David was a BBC Local Advisory Council (LAC) members from 2004 to 2007. The role was to represent listeners and viewers, and they met regularly to offer advice and feedback on BBC programmes and services. It was an exciting time within the BBC - particularly in the North of England - as there were big changes ahead with the BBC's accountability under the new Royal Charter which started in January 2007; and the move of thousands of staff from London to MediaCity in Salford.

Monstermob Group PLC... Consultant, Supplier & Shareholder : 2000 to 2005
David was brought in to Monstermob by it's founder Martin Higginson on day one in 2000. He became a shareholder, consultant and supplier of ringtone content; and was there through the celebrations of the £19+m first year sales; the £32+m market cap floatation on AIM (2003); the appointment, on his recommendation of ex 'Ministry of Sound' and 'Sony' music lawyer and legal affairs guru David Bloomfield to help build the music channel; the sale of over 25m downloads a month; operations in 19 countries and 10m monthly subscribers........ and when there was nothing left for me to do; David Bloomfield and he left the company at the end of December 2005.

Yamaha Music School Morecambe... Owner : 1987 to 1997
David was the owner of the Yamaha Music School in Morecambe which ran very successfully for ten years delivering somewhere in the region of around one thousand lessons per month. Yamaha have been creating and developing innovative teaching techniques and courses for many years and the school catered for all ages. Although Yamaha wants to "encourage all children to discover the music within themselves" David decided to close the Yamaha Music School in Morecambe when Yamaha's head office changed their commercial proposition for us. He felt it was no longer a business model he wanted to pursue.

St Aubyns Sound Recordings... Founder & Owner : 1986 to 1988
In 1986, David began working as a jingle writer; creating adverts for agencies and broadcasters through my newly created St Aubyns Sound Recordings. As well as some exciting creative projects; he also did "lots of mundane work from Happy Birthday tracks for restaurants to sound-alike tracks". The business was eventually swallowed up by the Oyston family's Trans World Communications where he continued to do some freelance work for around six months.

NON EXECUTIVE, CONSULTANCY, ADVISORY & MENTORSHIP ROLES
Although David has run his own businesses since 1984, he has also held several roles with third party companies and organizations. He has helped the Founders and CEO's of private and publicly traded companies; been a non-executive director of a charity; an advisor - in relation to IP to the Chairman of a bank; a consultant to a mobile entertainment company that floated; sat on an advisory council for the BBC and is currently mentoring the Dean of a University. Much of this work for David has been related to the operation, management, strategy, exploitation, acquisition, divestment and valuation of intellectual property in respect of content, royalties, rights management, patents and trademarks. Although he has predominantly worked with entities that have financial and intellectual property interests in the UK, Western Europe, US and Asia; he has also worked on projects where the interests have been in former state-owned enterprises that went through privatization - or voucher privatization - in Russia and Eastern Europe. As we as Intellectual Property, David has experience in Retailing, E-tailing, Marketing, Manufacturing, Distribution, Logistics, Licensing, Digital Rights Management, Contract Law, Finance and Strategic Planning.

'PERSONAL LIFE'
David is incredibly proud of his two grown up children [Harrison and Jess], grandson [Freddie] and girlfriend [Rachel Lucy].
David's Son Harrison Wood #
Harrison is a leading UK professional musician [double bass and bass guitar], band leader and businessman. Born in 1991, Harrison started playing bass as a child and began playing professionally as a teenager. He is the former principal double bassist with the Halle Youth Orchestra, National Youth Jazz Orchestra and his previous teachers include Jiri Hudec, Bozo Paradzik, Leon Bosch, Thomas Martin, John Goldsby, Rachel Lucy Moore, Yi Xin Salvage, David Kellett and Eddie Waring.

Harrison studied at Manchester's Royal Northern College of Music aka RNCM from 2006 to 2011, firstly as a Junior at Junior RNCM, where he was awarded the Director's Prize in 2009 and the Yorke Trust Prize for Double Bass in 2007 and 2009, and then at senior RNCM after accepting a scholarship to study there. Whilst at RNCM, Harrison was chosen to play in many RNCM college ensembles, and was chosen to be the bassist for the Conservatoires UK Big Band which is made up of the best players in the UK's music conservatoires.

In 2011, Harrison won the 15,000 euro Burghausen European Young Artists Jazz Award # with the Beats & Pieces Big Band and performed live on German TV. He went on to headline London's Ronnie Scott's Club - receiving 5* reviews in the Telegraph # and Guardian # newspapers - and played a series of international jazz festivals in London, Oslo, Paris #, Ireland and Germany #. Harrison and the band went on to become Best UK Newcomers at the 2013 Jazz FM Awards and Ensemble of the Year at the 2014 UK Parliamentary Jazz Awards. Harrison was contracted by the Japanese company Yamaha to play and present videos #, # about their silent stringed instruments in 2011.

Harrison has played with literally thousands of professional musicians over the years, including an eclectic mix of artists including Tony Hatch, Don Black, George Fenton, Larry Blank, Neil Claxton, John Reid, Russell Watson, Jonathan Ansell, Ben Forster, Lulu, Joe McElderry, Ray Quinn, Andy Prior, to name but a few. He has worked with many leading ensembles including the Syd Lawrence Orchestra, Glenn Miller Tribute Orchestra, New Squadronaires Orchestra, Burt Kaempfert Gala Concerts, Kings of Swing, Stephen Triffitt's Frank Sinatra; as well as British orchestras including The Halle, Royal Northern Sinfonia, Opera North, National Concert Orchestra and has led the bass section in orchestras at the Royal Albert Hall.

Harrison plays for London west end shows and has had the bass chair for 42nd Street, Annie, Top Hat, Elf The Musical, Mrs Henderson Presents and deputised on Wicked, The Lion King and Mary Poppins. He is a regular London session player, working in the likes of Abbey Road, Angel, Real World and Livingston studios, playing for many composers and producers including the film composer Hans Zimmer.

Harrison can be heard on the original London cast recordings of Mrs Henderson Presents # on Sony Classics, Elf the Musical # on Silver Screen; and played on albums including Cornershop's Hold On It's Easy # (Ample Play), Harpist Claire Jones This Love # (Silva Screen), Beats & Pieces Big Ideas # and All In # (Epfi), and The Sounds of Saga Cruises # (HAR Records). Harrison has been featured in two full page articles in the Bass Guitar Magazine. The November 2009 article was Bass To The Future # and the March 2016 article was Stage Lights # about his work in the London's west end shows and sessions.

Away from playing bass, Harrison is a well known fixer of musicians and since 2012, he has been the musical director for Creation Worldwide #, a leading supplier of entertainment to the cruise industry and corporate market. He is also the founder of his own entertainment business Hville Music # and has the most amazing function band called The Groove Membership # who have a great promo video #.

Away from music, Harrison spends time with his wife and son [Freddie, David's grandson]. Harrison has always enjoyed sport, and was an excellent footballer and golfer (which he still plays) whilst at school. Harrison now competes in 'Ironman' triathlon competitions, which are widely considered as one of the most difficult one-day sporting events in the World. These long distance triathlons attract an international line-up of athletes and consist of a 2.4 mile swim, 112 mile bike ride and 26.22 mile run (a marathon) without a break break between them. Everyone who enters an Ironman is 'super fit'; and in July 2019, Harrison finished in the top 3% [41st overall out of an entrant of 1,612 competitors] in Bolton at the Ironman UK 2019 event with a time of 11 hrs, 1 minute. An amazing achievement when you consider the difficulty level of the Bolton course is described by 'Triathlon Review' as "Rock Hard".

David's Daughter Jess Wood
Jess is a percussionist, pianist and singer. Born in 1997, Jess began performing when she was very young, winning the under ten year old piano category in her local music festival at the age of seven years old. Whilst at primary school, Jess played piano in a jazz trio at the Music for Youth Proms at London's Royal Albert Hall.

Jess gained a place to study percussion and piano at Junior RNCM # at the Royal Northern College of Music # at the age of ten and went on to study and perform there for the next eight years, gaining an amazingly high 146 out of 150 # in her ABRSM Grade 8 percussion examination.

Jess is a past member of the National Children's Orchestra of Great Britain # and went on to become the principal percussionist with National Youth Wind Orchestra of Great Britain # in 2012 at the age of fifteen. In 2014, Jess won her way through to the BBC Young Musician Percussion Final # ; was a finalists in the Keldwyth Cumbrian Young Musicians Award in 2015; and was the recipient of the prestigious Bell Music Award in 2019.

Jess won a highly coveted scholarship in 2015 to study percussion at the World famous Royal College of Music # in London and has since been featured and quoted in the college's prospectus. Whilst at the Royal College of Music, Jess had many masterclasses with professional players including Mark Guiliana, Eliel Lazo and Rob Farrer. As a member of PERCM [RCM's Percussion Quartet], Jess performed alongside Marimba Soloist 'She e Wu' in London, Woking, Brighton and Manchester. Jess was Principal Percussionist for an orchestral project of 'Firebird'; timpanist for Tchaikovsky's 5th Symphony; placed in a project alongside the London Sinfonietta workshopping Steve Reich's Music for 18 Musicians and played on the Hyperion Records [independent British classical label] recording CDA68190 of Vaughan Williams's work conducted by Martyn Brabbins.

Whilst at college, Jess had an active career out side of college, playing on the UK Tour of the musical 'Evita'; had the drum / percussion chair on 'Wizard of Oz' at Chester Storyhouse; played for 'The Best of the West End' at the Royal Albert Hall; played with the Royal Philharmonic; played with the Philharmonia and was involved in function bands.

Jess got a 1st class BMus(hons) degree from the RCM [watch from 39.45 at #] and was awarded their prestigious Tagore Gold Medal [watch from 50.10 #] for the female student who was judged to have made outstanding contributions musically and in other important ways to the life of the RCM. After leaving RCM in 2019, she immediately got her first percussion chair in the West End at the London Palladium for the production of 'Joseph and the Amazing Technicolor Dreamcoat' starring Jason Donovan and Sheridan Smith.

David's Girlfriend Rachel Lucy Moore
Rachel Lucy is the British cello teacher and chamber music specialist Rachel Lucy Moore. David's known Rachel since they were both in their thirties. As a child, Rachel had the opportunity to learn several instruments (piano, violin, flute, oboe and percussion), but knew the cello was the instrument for her when she was young. Whilst living in America, Rachel had lessons with cellist Christine Livingstone # and after returning to England, she won a place to study cello at London's Royal College of Music Junior Department # at the age of thirteen and studied there for the next few years.

After leaving RCM, Rachel moved to Leeds to study cello with Anna Shuttleworth # and was the chosen soloist to perform the Lutoslawski Cello Concerto # for the re-opening of the renovated Great Hall of the University of Leeds #. After gaining her BA Hons at Leeds, Rachel went on to study for a post graduate degree at Manchester's Royal Northern College of Music #, studying cello with Margaret Moncrieff #, and double bass with Rodney Slatford #. Whilst at the RNCM, Rachel developed her love for teaching cello, chamber music, Dalcroze Eurhythmics # and Kodaly #.

After completing her postgrad studies at the age of twenty-two, Rachel was asked to stay on and teach at the RNCM, and still teaches there today. Rachel has a wealth of teaching experience, and as well as teaching at the RNCM on the award-winning RNCM Young Strings # and at Junior RNCM #; Rachel teaches cello privately; at the independent Bolton School #; Bryanston International Summer School #; Westmorland Youth Orchestra #, and is director of the WYO Training Strings. In the past, Rachel co-directed the LDSM Junior Strings Venture # and taught at Manchester's Chethams School of Music #.

Like David, Rachel also has a musical family. Rachel's mother is Miriam Morley # who has taught violin at the Royal College of Music for over thirty-five years; and played with the likes of the Monteverdi Orchestra, Northern Sinfonia, Manchester Camerata, English Sinfonia, several ballet seasons at the London Coliseum, and even played on an album by the rock band The Who. Her brother is Ben Moore - the BBC News senior broadcast journalist - who won a place to study french horn at the Royal College of Music junior department as a teenager went on to read music and politics at university. Rachel's aunt is the opera composer and music educator Margaret Lucy Wilkins #, who taught at St. Andrews University, University of Huddersfield, and was visiting professor at Queen's University Belfast.

David's Mother - Barbara Wood... Pianist and singer.

David's Grandmother - Daisy Briggs... Horn player.

David's Cousin - Allan Briggs... Horn player.

David's Distant Relative - James Briggs... Stringed instrument maker #.

'CHILDHOOD'
Music was by far the biggest part of David's childhood. When David was born, his parents [Syd and Barbara Wood] were living on the Lupset council estate in West Yorkshire, and he lived there until he was five. After a brief move to a new home two miles away, the family finally settled down in the seaside town of Morecambe after his parents got a job managing a guest house for blind people. His mother Barbara [a singer and pianist] and grandmother Daisy [a singer and horn player] were keen for him to have lessons. It was his grandmother who indoctrinated him in to the belief that musical progression is simply down to 'practice maths'. I.e. You can either practice for 3 hours a day for 5 years, 1 hour a day for 15 years or 1/2 an hour a day for 30 years" [they all add up to the same amount]. At the age of six, David began trombone lessons with John Disney, piano lessons with Madam Patti Regina and theory lessons with Sam B Wood. By the age of ten, he was having weekly trombone lessons with Bill Ibbotson, piano lessons with Madam Patti Regina, organ lessons with Ronnie French, bass guitar lessons with David Kellett, singing lessons with Susan Fielding and theory lessons with Sam B Wood. Whilst at school, practicing and experimenting with recording equipment consumed David's life. He played in a local brass band, Lancashire county ensembles and occasionally travelled to London to play in the National Youth Jazz Orchestra. He entered and won music festivals. As a boy soprano, he played the King in the children's opera 'All the King's men' by the late Richard Rodney Bennett. He began playing in his parents guest house when he was only nine years old and played his first "properly paid gig" when he was twelve years old [1978]. He went on to played his first summer season at the age of fourteen years old [1980] and gigged and recorded all the way through his secondry school years. At seventeen years old [1983], he auditioned for Lancashire county chief music officer Malcolm Doley who gave him a discretionary grant to study at music in Huddersfield.

'LIFE AS A MUSICIAN'
David's early professional life in the music industry was diverse. He played somewhere in the region of 4,000 live, studio and theatre engagements both as a player and musical director. He ran his own function band - which played for some of the most extravagant private parties and corporate events both here in the UK and abroad - and worked with some of the UK's most talented musicians, singers and entertainers. He also worked as an arranger, proof-reader and copyist for independent music publishers; and taught in private practice where his pupils had a one-hundred-percent pass rate in both graded and diploma examinations.

'LIFE IN SOUND RECORDING'
David's interest in Sound Recording began when he was a young boy. By the time he was fourteen, he was recording and making cassettes to sell at his first summer season. In 1981, he was making extended play versions of 7" records for DJ's. With the encouragement and contacts of a local record store owner [Mike Hargreaves] he made his first commercially sold cassette in the breakdance craze of 1982. Whilst studying at SSR in Manchester in 1985; he got a part-time job in a studio where he ended up preparing sessions and setting up microphones to tape-op'ing and cutting & splicing. In 1986, he began working as a jingle writer, creating adverts for agencies and broadcasters through his newly created 'St Aubyns Sound Recordings' that was eventually swallowed up by the Oyston family's Trans World Communications. In the mid-late 1990's, he started the media and marketing recording business 'Four 0 Four' which supplied voice-overs, sound beds and developed one of Europe's largest Ringtone catalogues which were primarily sold Worldwide through UK based mobile content company Monstermob which he was involved in. Around the same time [mid-late 1990's], he started the location recording business 'Digital Mobile Recordings' which is a fully transportable, state of the art digital recording system. In 1997 he co-founded Faith & Hope Records Limited [see below] with his ex-pupil Neil Claxton [aka Mint Royale]. After Faith & Hope opened its doors, David quickly realised that if the business was to survive, he needed to understand every aspect of the record industry including recording, manufacturing, marketing, distribution, licencing and all the legal and royalty collection aspects. In the mid 2000's, he became involved in the management of the catalogue analysis, audio restoration and potential commercialisation and exploitation of part of the output of the Soviet 'All-Union Radio' official network output that was recorded under Soviet state Gosteleradio. The project ended abruptly in 2010 because of the Russian wildfires around Moscow.

'SOCIAL MEDIA'
Find David on social media
David Wood on LinkedIn
David Wood on Twitter
David Wood on Facebook

'BLOG POSTS'
Check out some of David's blog posts
- Importing Guitars from the US read more
- Working with Martin Hannett read more
- Privatization in Eastern Europe and Russia read more
- The crisis facing music education in UK state schools read more
- Personality testing in organizations read more


'CONTACT DETAILS'
David Wood
Address: 404 Marine Road East, Morecambe, Lancashire, LA4 5AR, England
Telephone: 01524 410202 ext 208 (If outside the UK, call 0044 1524 410202)
Email: [email protected]