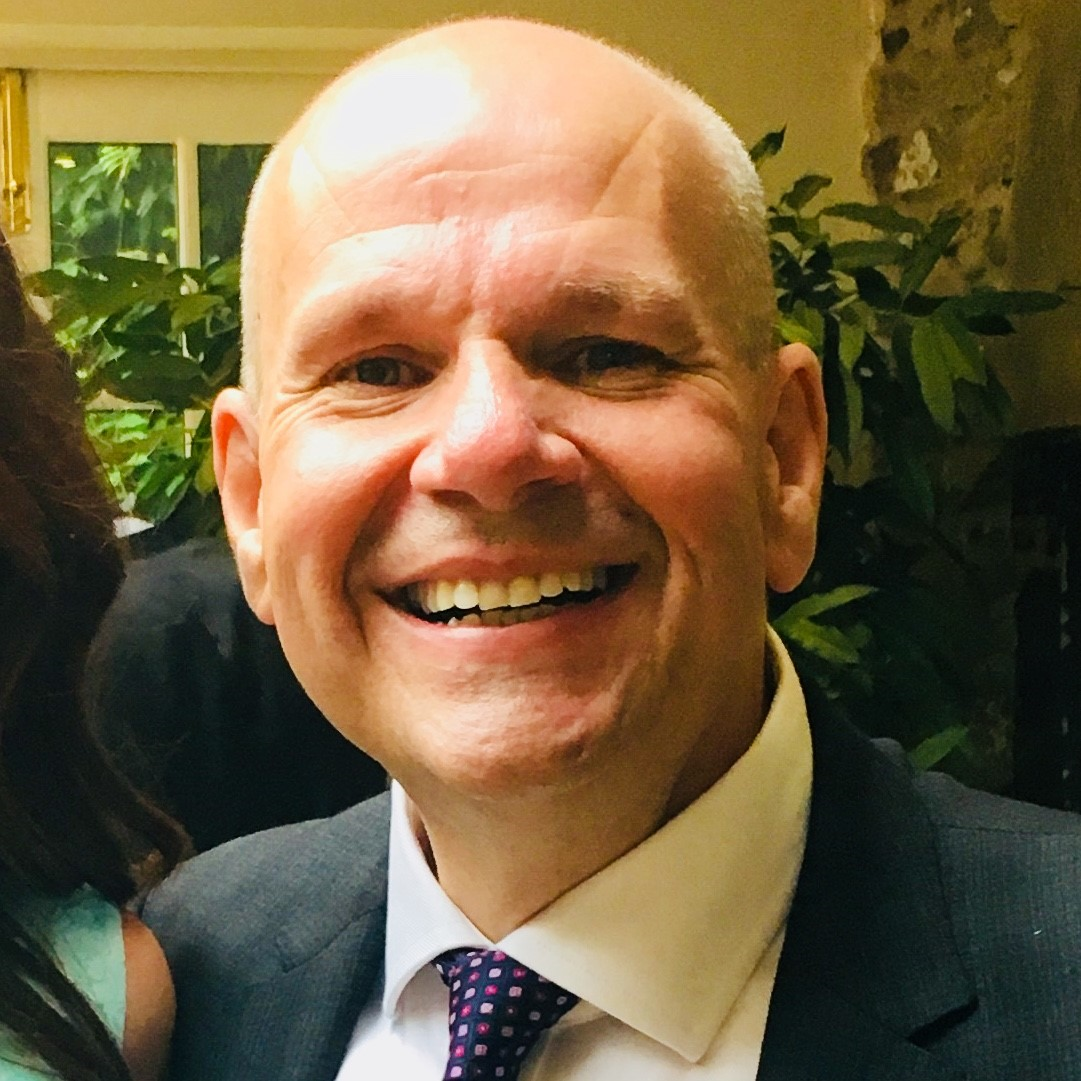 David Wood is an award-winning musician and businessman who's spent his entire working life in the music, entertainment, technology, intellectual property, and retail industries.

Through over thirty-five years of experience, and a lifetime of study, David's accumulated an in-depth tacit and explicit knowledge of the industries I operate in.

He holds the post-nominal letters HonsFDip FRSA DipMusT AMusLCM MIoD; and has built a portfolio of business interests that include shareholdings, intellectual property (trademarks and copyrights), and commercial property.

As well as management, operations, commerce, and corporate governace skills; he has a working understanding of retailing, e-tailing, marketing, manufacturing, distribution, logistics, licensing, digital rights management, contract law, financial management, and strategic planning.
Interesting and fruitful career
David's career began after a modicum of success as a teenage musician, which although gave him the financial resources to study, led him into becoming self-employed at the age of 18, and an employer at 19.

- He now owns one of the largest and best stocked music shops in the North of England; had a string of UK chart hits including a #1.
- Has released music featuring top artistes [Mint Royale, Duffy, Lauren Laverne, Pos from De La Soul, Prince Buster, Stone Roses, George Michael].
- Had music on major Hollywood films featuring household name actors and actresses [Tom Cruise, Penelope Cruz, John Cusack, Kate Beckinsale, Michael Caine, Cameron Diaz, Sylvester Stallone].
- Negotiated joint venture and licensing deals with major international companies [Sony, Parlophone EMI, Universal, BMG].
- Negotiated acquisition and divestment deals [Hotwires, Flightplan, St Aubyns Sound Recordings]. H
- Had music on the adverts of World leading brands [Volkswagen, Hugo Boss, Kelloggs, Mentos, SKY, Jaguar, Mars, Toyota].
- Held external consultancy, advisory and non-executive director roles with third-party companies and organisations [Safra Republic Holdings S.A, Monstermob Group PLC, BBC, More Music Charity].

Awards and industry accolades
- David is an incumbent Leader in Residence at the University of Central Lancashire's award-winning faculty of culture and the creative industries.
- Holds the post-nominal letters FRSA after been made a Fellow of the Royal Society of Arts in 2012.
- Holds the post-nominal letters HonsFDip after been awarded an Honorary Fellowship in Music by the Independent Contemporary Music Awards in 1987.
- Holds the post-nominal letters MIoD after becoming a member of the Institute of Directors in 2021.
- Was recipient of a Musical Director of the Year award from the National Operatic and Dramatic Association in 1987.
- Was recipient of the Lancaster City Council Business of the Year award in 1997.
- Sat on the judging panels of various competitions.
- Been a music industry commentator for media and broadcasting organisations.
- Been a panellist at international music conferences.
- Been a guest speaker at educational institutions.
- Appeared in the Who's Who of Britain's Business Elite in 2002.

Continuing education and life-long learning
David has a passion for both formal and autodidact study.
- Holds a University of Cambridge undergraduate certificate in operational business and management from their institute of continuing education.
- Holds the post-nominal letters AMusLCM after gaining an associateship diploma in harmony, counterpoint, musical form, and history of music from the London College of Music.
- Holds the post-nominal letters DipMusT after gaining a diploma in music theory from the ICMA.
- Attended a management and business skills programme at University of Oxford's department for continuing education.
- Studied a law at Lancaster Adult College [no law qualification].
- Sound recording at Manchester School of Sound Recording; and music at Huddersfield Technical College. His autodidact study includes business finance; value investing; retail; and how the law applies to the industries he operates in. He enjoys professional development courses; and love the Harvard University and Massachusetts Institute of Technology mooc courses provided by EdX.

Mentors and influencers
David has had several life-changing mentors and influencers including Peter Parkes, Edmond Safra, Denis Forman, Keith Harris, Doug D'Arcy, and Tony Wilson. As a child, David's nan [grandmother, Daisy] had a massive influence on his childhood.

- Major Peter Parkes [1928-2011]: David initially met the late Peter in 1983, whilst studying at Huddersfield. Peter was an award-winning brass conductor and director of music of both the Royal Engineers and Grenadier Guards.

- Edmond J Safra [1932-1999]: David initially met Edmond in late in 1986, through playing at a function in his homes. Edmond was one of the most accomplished bankers in history, the ex-chairman of Safra Republic Holdings, the founder of Republic National Bank, the founder of Trade Development Bank, the co-founder of Banco Safra, and co-founder of Hermitage Capital Management.

- Sir John Denis Forman OBE [1917-2013]: David initially met Sir Denis in late in 1986, after establishing St Aubyns Sound Recordings. Sir Denis was chairman of Granada television, deputy chairman of the Royal Opera House and council member of the Royal Northern College of Music.

- Keith Harris: David initially met Keith in 1984, when Keith was managing a music retail business in Morecambe. Keith became the general manager of Promenade Music in 1989, and ran it for circa twenty-five years until his retirement.

- Doug D'Arcy: David can't quite remember when he initially met Doug. Doug is the ex-president of Chrysalis Records International, ex-director of Chrysalis Group Limited, co-founder of the Association of Independent Music, and a co-shareholder in the Faith & Hope record label that David co-founded.

- Anthony H Wilson [1950-2007]: David initially met the late Anthony H Wilson [1950-2007] in 1990, through the Manchester music scene. Tony was a broadcaster, co-founder of Factory Records, and co-founder of Manchester's Hacienda nightclub.

As a child, David's nan [grandmother, Daisy] had a massive influence on his childhood.

Business background
David has a multipotentialite entrepreneurial approach to business and has developed a small diversified portfolio of business interests which include a combination of both low and higher risk investments.

Within his peer group, he's probably best known for either being:
- The Founder, CEO and sole-shareholder of the award-winning Promenade Music Shop, which has historic sales in-excess of fifty-million-pounds since it was established in 1989.

- The Co-founder, Co-director and thirty-percent shareholder of the British-based record label, Faith & Hope Records Limited, which he co-founded with Neil Claxton [his friend and ex-pupil] in 1997.

David's involved in several areas of business including investments; commercial property; intellectual property; sound recording, publishing and synchronization; musical instruments and equipment (sales and importing); and music industry related services (music school, hire, installation, etc).

Charity, community and industry
David has a strong belief in pro bono charity and community involvement, and offers as much time as possible to good social causes in the industries he opperates in.

In the past he has sat on the committee of a local musical festival; and as a BBC Local Advisory Council member where he represented listeners and viewers by offering advice and feedback on programmes and services.

At present, he has a mentorship role; offers work experience placements (so students can gain knowledge); and through Promenade Music, he is a member of the National Association of Music Merchants [aka NAMM] and he shares their belief that "music and music education can improve individual lives, communities and indeed make the world a better place".

Third party involvements
David has had several third party industry involvements with companies and organisations. He has helped a diverse range of executives, from the MD's of private and publicly traded companies, to the CEO of a company that floated, and the Chairman of a bank.

Much of this third party work has been related to the operation, management, strategy, exploitation, acquisition, divestment, and valuation of intellectual property; in respect of content royalties, rights management, patents, and trademarks.

Although he has predominantly worked with entities that have financial and intellectual property interests in the UK, Western Europe, US and Asia; he has also worked on projects where the interests have been in former state-owned enterprises that went through privatization in Eastern Europe, or voucher privatization in Russia.

His involvement has ranged from working within a small team on design patent law in technology; the potential commercialisation of former soviet state All-Union radio official network intellectual property recorded under Gosteleradio; through to a five year involvement, from 2000 to December 2005, in the mobile entertainment company Monstermob that celebrated £19 million first year sales, and a 2003 £32+ million market cap floatation on the AIM market of the London Stock Exchange.

Business strategy and values
David's long-term strategy is based on 'business, colleagues, stakeholders, industry'. At the heart of his core values, is the desire to only be involved with people and organisations that conduct themselves with integrity, honesty, ethics, fairness, security, and professionalism.

Hobbies
David enjoys socialising, dining with friends, studying, playing musical instruments, horology, pens, british classic cars, morecambe fc, swimming, casual cycling, golf, reading non-fiction industry related books, watching travel programmes, and watching academic quiz shows.

He used to play chess, but says he "became a bit too obssessed". He enjoys spending time at his flat on the promenade at Morecambe and loves visiting London, Devon, Côte d'Azur, Spanish Costas, Amalfi Coast of Italy, western cape of South Africa and New York city.

Chief exectutive officer role [CEO]
David has worked with other CEO's, and says "no matter how large or small the organisation, the CEO role can be an all-consuming, stressful, and lonely place. I don't believe that explicit knowledge alone is enough to do the role. The only way to prepare for the role is to do the job yourself, and bring all the tacit knowledge you've accumulated over the years along with you."

His personal goals as a CEO are to:
- Have respected business interests that stakeholders are proud to be associated with.
- Provide customers with great brands, great products, great prices, great service and a great buying experience.
- Operate in a stable and secure way to benefit the long-term interests of stakeholders.
- Be committed to the belief that music enhances people's lives in many different ways.
- Be the first-choice supplier to students, teachers, musicians, and the wider general public.
- Maintain courteous communication in an efficient and friendly manner to build long term relationships.
- Help promote and support the industries he opperates in.
- Encourage life-long learning, so children who learn to play have the gift that lasts a lifetime.
- Encourage the inclusion of everyone into the industries he operates in.
- Ask questions, understand them, analytically drill-down in to them, and come up with solutions for the good of the business strategy [business, colleagues, stakeholders, industry].

Non-executive director role [NED]
When discussing the requirements of a NED, a mentor once told David to "respect the position; respect stakeholders' interests; and use two ears, two eyes, and one mouth, in that proportion".

David has held a NED position, and was honoured to serve. Throughout his tenure, he learned an awful lot by observing and working with fellow NED Rob Cairns (CEO of Furness Building Society at the time).

As NED, he provided impartiality and an independent oversight based around all the key areas required [strategic guidance, direction, policymaking, resource planning, monitoring performance, risk mitigation, remuneration, communication, networking, financial management, audit, specialist knowledge, corporate governance, etc].

He had the ability to identify, understand, question, and drill down into those difficult issues that affect organisations. So the organisation was fully accountable - and as effective as possible in the interest of stakeholders - he gave respectful constructive challenge to hold management and the rest of the board to account.

He retained a level of emotional detachment (which the role requires due to its independent nature) and adopted an 'eyes on, hands off' approach so he could look at the big picture with integrity and independence; and didn't get involved in the management team's day-to-days responsibilities.

His advice to anyone who's thinking of becoming a NED is:
- Only join an organisation that truly interests you.
- Only join an organisation who's board already has desire, commitment, passion and competence.
- Do your own due diligence on the organisation.
- Don't take a NED position if you haven't got time to do the job properly.

Musical childhood
Music was by far the biggest part of David's childhood. When he was born, his parents were living in Wakefield, and moved to the seaside town of Morecambe around his 6th birthday. His mother (Barbara, a singer and pianist) and grandmother (Daisy, a singer and horn player) were keen that he had weekly private music lessons.

By the age of 7, he was having lessons on Trombone (with John Disney), Piano (Madam Patti Regina) and Music Theory (Sam B Wood). And by the age of 10, he was having lessons on Trombone (Bill Ibbotson), Piano (Madam Patti Regina), Organ (Ronnie French), Bass Guitar (David Kellett), Singing (Susan Fielding), and Music Theory (Sam B Wood).

Also around the age of 10, his father (Syd) encouaged him to play to the guests in the hotel he managed for the blind. This sparked David's interest in performing. Practicing and experimenting with recording equipment then consumed his adolescent life.

He joined his local brass band; played in Lancashire county ensembles; travelled to London to dep in the National Youth Jazz Orchestra; entered (and won) some music festivals; and as a boy soprano, he played the King in the children's opera 'All the King's men' by the late Richard Rodney Bennett.

He got lots of experience playing as he calls them "15 minute guest spots in the pubs and working men's clubs my dad frequented". This led to him playing my first paid engagement at the age of 12, when he received £100 on New Years Eve 1978 at Milnthorpe Working Men's club.

His interest in sound recording began to pay dividends when he was 14 when he sold cassettes that he had recorded to sell at his first summer season in 1980. From the age of 15, he played and recorded, either making cassettes to sell at engagements, or making extended play cassettes from 7" vinyl singles and a drum machine for northwest DJ's.

When he was 16, with the encouragement and contacts of a Morecambe based record store owner called Mike Hargreaves who owned the Disco Music Centre, he made my first more commercially sold cassette in the breakdance craze of 1982. He auditioned for Lancashire county chief music officer Malcolm Doley, who gave him a discretionary grant to study at music at Huddersfield Technical College in 1983.

Early professional life
David become self-employed at 18, and his early professional life in the music industry was doing a diverse range of things including workking as:
- A live, studio, theatre musician (as a player and musical director).
- An arranger, proof-reader and copyist for independent music publishers
- A private music teacher where he never had a pupil fail a grade or diploma examination.

Whilst studying at Manchester's SSR in 1985, he got a part-time job in a studio preparing sessions, tape-operating, and editing. In 1986, he worked as a jingle writer, creating adverts through his newly created 'St Aubyns Sound Recordings' that was eventually swallowed up by Trans World Communications.

A mentor told him that if he was to survive in the music and entertainment industries, he needed to understand every aspect including recording, manufacturing, marketing, distribution, licencing and all the legal and royalty collection aspects, so he continued to study whilst working.

Although he did some "horrendously mundane gigs", he also did "some fantastic gigs too". By the time he finished playing professionally, he had done somewhere in the region of 4,000 engagements as a live, studio and theatre musician; run his own function band playing "some of the most extravagant private parties and corporate events both here in the UK and abroad"; and has worked with some of the UK's most talented musicians, singers, and entertainers.

David's son, Harrison Wood
Harrison is a professional bassist, band leader, and businessman. Born in 1991, he started playing bass as a child, and professionally as a teenager. He studied at Manchester's Royal Northern College of Music from 2006-2011.

He stated at Junior RNCM, where he was awarded the 2009 Director's Prize; the 2007 and 2009 Yorke Trust Prize for Double Bass; became the principal double bass with the Halle Youth Orchestra; and bassist with the National Youth Jazz Orchestra.

After accepting a scholarship to study at the main RNCM when he was 18, he then studied as an undergrad, played in college ensembles and was chosen to play in the Conservatoires UK All Star Big Band.

In 2011, Harrison had great success as a member of the Beats & Pieces Big Band, where he:
- Won the 15,000-euro Burghausen European Young Artists Jazz Award
- Performed live on German TV.
- Headlined Ronnie Scott's [5* reviews in the Telegraph and Guardian newspapers].
- Played international jazz festivals in London, Oslo, Paris, Ireland and Germany.
- Won Best UK Newcomers at the 2013 Jazz FM Awards.
- Won Ensemble of the Year at the 2014 UK Parliamentary Jazz Awards.

He has now played with literally thousands of professional musicians.
- Leading ensembles [Syd Lawrence Orchestra, Glenn Miller Tribute Orchestra, New Squadronaires Orchestra, Burt Kaempfert Gala Concerts, Kings of Swing].
- British orchestras [The Halle, Royal Northern Sinfonia, Opera North, etc]
- Led the bass section for a Royal Albert Hall concert.
- Played lots of London west end shows [42nd Street, Annie, Top Hat, Elf, Mrs Henderson Presents, Wicked, Lion King, Mary Poppins].
- Regular studio session player [Abbey Road, Angel, Real World, Livingston studios].
- Played for composers and producers including the film composer Hans Zimmer.
- Played on original London cast recordings [Mrs Henderson Presents, Elf].
- Played on albums [Cornershop's Hold On It's Easy, Harpist Claire Jones This Love, Beats & Pieces Big Ideas and All In].
- Was featured in two full page articles in the Bass Guitar Magazine.

Away from playing bass, he is a fixer, musical director for Creation Worldwide; founder of the entertainment business Hville Music; and founding-member of the function band The Groove Membership. Away from music, he spends time with his wife, and son Freddie [David's grandson]. As a youngster, Harrison was always an excellent young footballer and golfer; and he now competes in Ironman triathlon competitions, and finished 41st out of over 1,600 competitors in Ironman UK 2019.

David's daughter, Jess Wood
Jess is a professional percussionist, pianist, and singer. Born in 1997, she began performing when she was very young, winning the under 10 piano category in a music festival aged 7.

Whilst at primary school, Jess played:
- Percussion in the National Children's Orchestra of Great Britain.
- Piano in a jazz trio at the Music for Youth Proms at the Royal Albert Hall London
- Gained a place to study both percussion and piano at Junior Royal Northern College of Music in Manchester (aged 10).

Whilst at Junior RNCM, Jess:
- Achieved 146/150 in her ABRSM Grade 8 percussion examination.
- Became the principal percussionist with the National Youth Wind Orchestra of Great Britain (aged 15)
- Was a finalist in the Keldwyth Cumbrian Young Musicians Award.
- Won her way through to the televised percussion final in the 2014 BBC Young Musician competition.

In 2015, Jess won a highly coveted scholarship to study percussion at the World-famous Royal College of Music in London, and has since been featured and quoted in the college's prospectus. Whilst at RCM, Jess was:
- A member of PERCM (RCM's Percussion Quartet).
- Principal percussionist for an orchestral project.
- Timpanist for Tchaikovsky's 5th symphony.
- Placed in a project alongside the London Sinfonietta.
- Played on a Hyperion Records recording of Vaughan Williams works (CDA68190)
- The recipient of the 2019 Bell Music Award.

Outside of college, Jess
- Played on the UK Tour of the musical Evita.
- Had the percussion chair on Wizard of Oz at the Storyhouse (Chester).
- Played for The Best of the West End at Royal Albert Hall (London)
- Played with the Royal Philharmonic orchestra, and the Philharmonia orchestra.
- Was involved in function bands including her brother Harrison's 'The Groove Membership'.

Jess received a RCM 1st class BMus(hons) degree; and was awarded the prestigious RCM Tagore Gold Medal for the female student who was judged to have made outstanding contributions musically and in other important ways to the life of the college.

After leaving RCM in 2019; Jess got her first percussion chair in the West End at the London Palladium for the production of Joseph and the Amazing Technicolor Dreamcoat. She then moved on to Back to the Future The Musical in Manchester which sadly closed in March 2020 due to the Covid19 pandemic. Jess has the percussion chair for when the show reopens at the west end's Adelphi Theatre London sometime in 2021.

David's girlfriend, Rachel Lucy Moore
Rachel Lucy's a British cello teacher and chamber music specialist, and David and Rachel Lucy have known one another since they were both in their 30's. As a child, Rachel Lucy had the opportunity to learn several instruments - including piano, violin, flute, oboe and percussion - but fell in love with the cello.

Whilst living in America, she had lessons with American cellist Christine Livingstone, and after returning to England at 13, won a place to study cello at the Junior department of the Royal College of Music in London, where she studied for the next few years.

After leaving Junior RCM, she moved to Leeds University to study cello with Anna Shuttleworth; and was the chosen soloist to perform the Lutoslawski Cello Concerto for the re-opening of the renovated Great Hall of the University of Leeds.

After gaining her BA Hons at Leeds; she studied for a post grad degree at the Royal Northern College of Music in Manchester, studying cello with Margaret Moncrieff, and double bass with Rodney Slatford. Whilst at RNCM, she developed her love for teaching cello, chamber music, Dalcroze Eurhythmics, and Kodaly.

After completing her postgrad studies, Rachel Lucy began teaching at RNCM at the age of 22, and still teaches there today at the RNCM's award-winning 'Young Strings' and 'Junior RNCM'.

She also teaches cello privately; at the independent Bolton School; at Bryanston International Summer School; at Westmorland Youth Orchestra, and is director of the Westmorland Youth Orchestra Training Strings.

In the past, Rachel Lucy's co-directed the LDSM Junior Strings Venture, and taught at Chethams School of Music in Manchester.

Like David, she has a musical family.
- Her mother is Miriam Morley, the violinist and violin teacher who has taught at the Royal College of Music for over 35 years, and played with the Monteverdi Orchestra, Northern Sinfonia, Manchester Camerata, English Sinfonia, and several ballet seasons at the London Coliseum.
- Her brother is Ben Moore, the BBC News senior broadcast journalist who won a place to study French horn at the Royal College of Music junior department as a teenager; and went on to read music and politics at Keele university.
- Her aunt is Margaret Lucy Wilkins, the opera composer and music educator who taught music at St. Andrews University, University of Huddersfield; and was visiting professor at Queen's University Belfast.
- Her step-uncle is Richard Blackford, the concert and media composer who won a 2020 Ivor Novello Award in the Choral Category; and is published by Novello and Nimbus Publishing, with current recordings available on Nimbus and Signum Records.

David's mother, Barbara Wood
Born in Wakefield, Barbara - who's now in her 90's - was a fine musician as a young woman. With a very keen musicial mother, she got up to her "cap and gown" [diploma standard] on piano; and immediately started fronting big bands as a singer at the end of World War II when she was 15.

Barbara ended up been a fantastic pianist and singer, and although she finished entertaining audiences in her late 50's, she continued play piano at her local church well into her late 70's.

Barbara was Promenade Music's bookkeeper from 1989 to 2010 when she retired aged 80.

David's grandmother, Daisy Briggs
Born in Wakefield, Daisy [1908-1988] was a horn player and singer. One of David's ealiest memories is of her singing in a rehearsal in Leeds. She understood exactly what was required to be a good musician.

Daisy indoctrinated David into her belief that musical progression is simply down to 'practice maths' i.e. "Practice for 5 hours a day for 3 years, 3 hours a day for 5 years, 1 hour a day for 15 years, or 1/2 an hour a day for 30 years, it's your choice, because they all add up to the same thing".

David's cousin, Allan Briggs
Born in Wakefield, Allan is around fourteen years old than David, and has played the tenor horn in brass bands for as long David can remember.

Allan still plays, conducts, and is the chaiman of the Yorkshire Imperial Band. He must be one of the longest ever serving member of the Yorkshire Imps (who's previous names have included Yorkshire Imperial Metals Band, Yorkshire Copper Works Band, and Yorkshire Imperial David Urquhart Travel Band).

David's distant relative, James Briggs
Born in Wakefield, James [1855-1935] served his apprenticeship with the Manchester double bass builder William Tarr; and began making his own 'James W Briggs' instruments in 1876.

After becoming a gold medal winning maker, he moved to Glasgow in 1893 and established a workshop and stringed instrument shop. James became one of the finest makers of stringed instruments in the UK; and his youngest son Henry followed him in to the business but the business no longer exists.

University of Cambridge Institute of Continuing Education
David gained a University of Cambridge undergraduate certificate in Operational Business and Management and studied with Dr Veronica Burke, Dr Sooter Nomhwange and Dr Tariq Masood.

His study areas included Organisation Behaviour, Business Economics and Operations Management; and topic areas included diversity and wellbeing in organisations, people management, quality management, leadership, motivation, teams, organisational culture, concepts of economics as they relate to firms, the analysis of economic strategy choices facing firms, impact of government policy on business, operations strategy, process design and analysis, quality management, six sigma process improvement, the lean enterprise, supply chain management, and Swift even flow theory.


Oxford University Department for Continuing Education
David attended a management and business skills programme in relation to technology, it's commercialisation, and psychology; and studied with Dr Emily Seward, Dr Lauren Sosdian, Dr James Hudson, Dr Nathan Pike, Dr Alexandra Bush, Dr Tim Hart and Dr Jane Pollock.

His study areas included, taking software and digital ideas to market, technology and business valuation, managing innovative technology, branding and marketing, starting a successful business in technology, psychology in organisations, psychology for leadership.


Autodidact study
David immersed myself in the autodidact study of the 'retail' industry whilst preparing to open Promenade Music when he was 22. By the time the shop opened in July 1989, he had gained a basic overview in the areas of purchasing, sales, marketing, customer service, health and safety, warehousing, branding, logistics, e-tailing, retail accounting, compliance, instrument design, and the history of musical instrument manufacturers.

He moved on to study business and finance in 1993. Certain topics fascinated him including, the principles and mechanics of fundamental analysis; financial statement analysis; financial wrongdoings at board level [detection, methods, traits, culture, risk probability]; macro finance [interest rates, inflation, bonds, exchange rates, capital structures]; value investing using a contrarian crowd behavior investment strategy; and mergers, acquisitions and divestments.

He continues to like the Harvard University and Massachusetts Institute of Technology EdX courses provided by Harvard and MIT via their MOOC.


Lancaster Adult College
David's life-long interest in the subject of Law began at Lancaster's White Cross College in 1991. It began with a general law course covering all the usual subject areas including criminal, tort, land, etc. He found commercial law (especially intellectual property and contract) fascinating.

After the college course ended, he continued autodidact study, and now has many years of explicit and tacit knowledge that he has gained through his business dealings.

David is only interested in a very narrow field of law; i.e. how law applies to industry in respect of intellectual property, joint ventures, contracts, rights management, copyrights, trademarks, patents, registered designs, trade secrets, licensing, synchronization, samples, and competition.

He also has an interest in distribution and supply chain agreements, including manufacturer to dealer, distributor to dealer, agency agreements, and fiduciary agreements.

David does NOT have a law qualification, he is not a lawyer.


Manchester School of Sound Recording
David studied sound recording at Manchester School of Sound Recording [aka SSR] with Tim Oliver in 1985.

He extended his knowledge of recording techniques, recording equipment, editing, mixing, mastering and the manufacturing process.

He says "I learned a lot from Tim, and it was a great experience. It led to me getting a little part-time job for a short while working for a producer at Strawberry Studios Stockport. Although I was only a tea maker, gofer, tape-op, tape editor of sorts, I learned a lot about the industry in a very short period of time. This 'job' was so insignificant, I don't put it on my working life list".


Huddersfield Technical College
David went to study music in Huddersfield in 1983; where he was able to develop his playing, theory, harmony, arranging, conducting and performance technique.

He studied arranging and conducting with Major Peter Parkes; Jazz Piano and Orchestration with Philip Honnor; Singing and Theory with Alan Jenkins; Bass Trombone with Les Storey, and band studies with Phillip McCann [now Dr McCann].


Interest in value investing
For many years, David has had a keen interest in the stock market. He has studied the mechanics of how the stock market opperates; as well as how shareholdings, profit sharing vehicles, and new seed funded start-ups work.

He mainly follows Berkshire Hathaway Inc, Sony Corporation, Apple Inc, CBS Corporation, Merlin Entertainments PLC, The Coca-Cola Company, and Viacom Inc.


Blogs
Check out some of David's blog posts about:
- Importing Guitars from the US read
- Working with Martin Hannett read
- Privatization in Eastern Europe and Russia read
- The crisis facing music education in UK state schools read
- Personality testing in organizations read .


David's declaration to stakeholders
In the interest of transparency
- I am an incument director of Promenade Music Limited (company number 09810805).
- I am an incument director of Faith & Hope Records Limited (company number 03463423).
- I am an incument member of the Institute of Directors (membership number 3145044).
- I am an incument Fellow of the Royal Society of Arts (fellowship number 6015749).
- I am an incumbent Leader in Residence at the University of Central Lancashire.
- I do not have any criminal convictions (either spent or unspent).
- I have never been a bankrupt (either discharged or undischarged).
- I have never been disqualified from being a director of a company (by either court order or voluntary undertaking).
- I hold a W-8BEN Certificate of Foreign Status of Beneficial Owner for United States Tax Withholding and Reporting with the IRS, the US Department of the Treasury Internal Revenue Service.
- I have Financial Conduct Authority approval for CF8 apportionment and oversight-controlled function responsibility.
- I am the principal for both the FCA's regulatory processes system Connect and their regulatory reporting system Gabriel (through Promenade Music).
- I have never drank alcohol, taken illegal drugs, smoked, or gambled (apart from odd national lottery ticket).
- I am not a member of a political party.
- I am not a member of a political organisation.
- I am not a local or regional government representative.
- I hold a UK driving licence.


To contact David Wood
Write to: St Aybyns, 404 Marine Road East, Morecambe, Lancashire, LA4 5AR, England, United Kingdom.
Telephone: 01524 410202 (or 0044 1524 410202 if outside the UK).
Email: [email protected]
Connect: linkedin.com/in/david-wood-uk; twitter.com/prommusic; or facebook/david-wood-uk
Webpage: davidwood.biz