Latest News from Promenade Music
---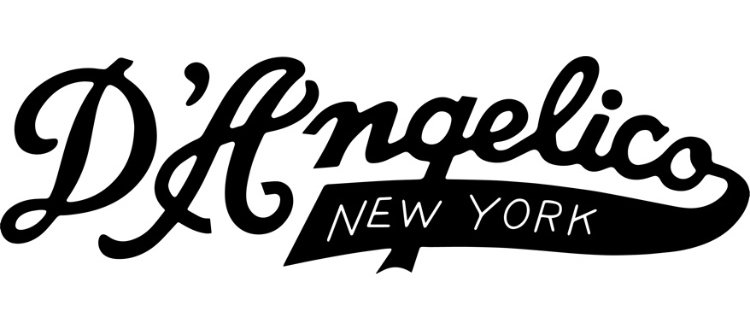 Promenade Music are delighted to be one of the largest stockists and main dealers for D'Angelico in the UK.

Take a look at the D'Angelico Guitars at Promenade Music

Here's the background to D'Angelico

1905 - The Legend Was Born
John D'Angelico was born in Little Italy, on Manhattan's Lower East Side. At the age of nine, he became apprentice to his grand uncle [Signor Ciani], an expert violin and mandolin mak...
---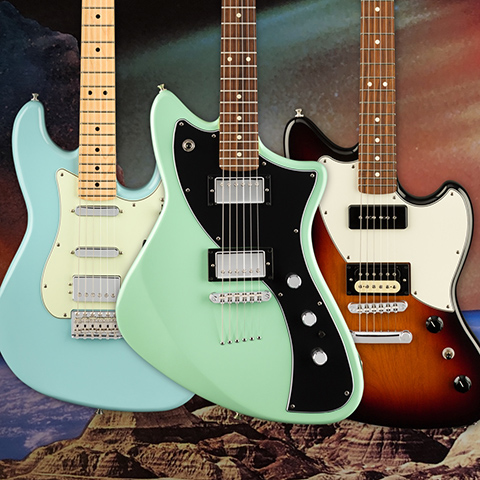 From a Parallel Universe to an Alternate Reality!

In 2018, Fender launched the Parallel Universe series. This was a range of guitars (and one bass) that re-imagined some classic Fender designs. They were limited edition, Made in the USA and made only in 2018. At time of writing, only the Parallel Universe Strat-Tele Hybrid is left in stock. It's a real beauty that has a Strat neck and headstock, a...
---
Introdcuding the New Fender Vintera Series
Combining the words Vintage and Era - Fender bring us Vintera! It's a new range that replaces the Classis Series. They are high quality, affordable models of Fender's most popular guitars and basses and offer great value for money and an array of options that should suit the vast majority of players of all styles.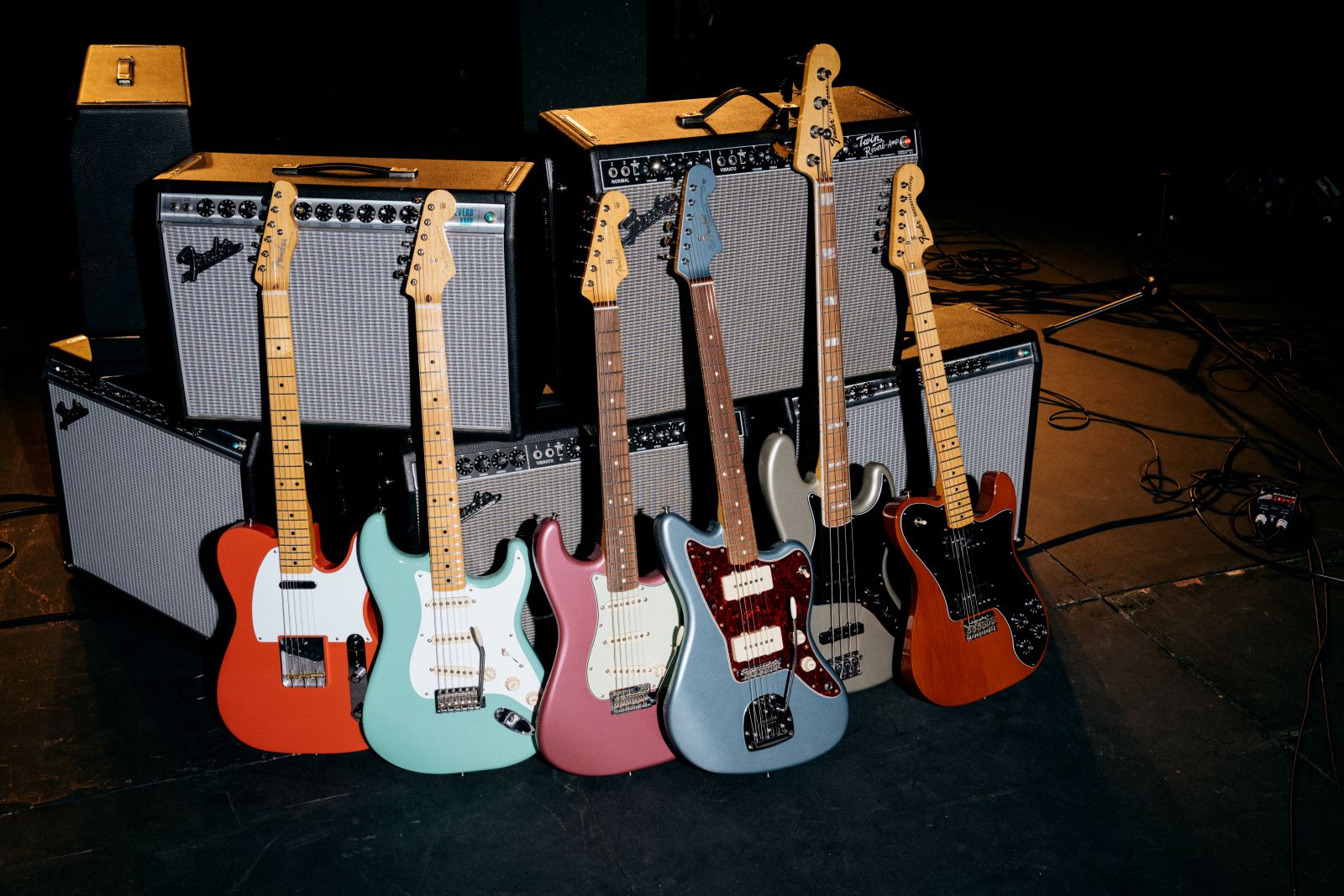 About The Vintera™ Series

Much lik...
---
IN STOCK NOW!!!

We've been looking forward to these arriving ever since they were announced at the beginning of the year, and now they're here, they're no disappointment!
Technically, they are an acoustic guitar (electro-acoustic) , but you can actually play it through an electric guitar amp and play it as though it were an electric guitar.
It really is the best of both worlds. Have a look at some of the videos below - you can play any style or genre.
We have the fol...
---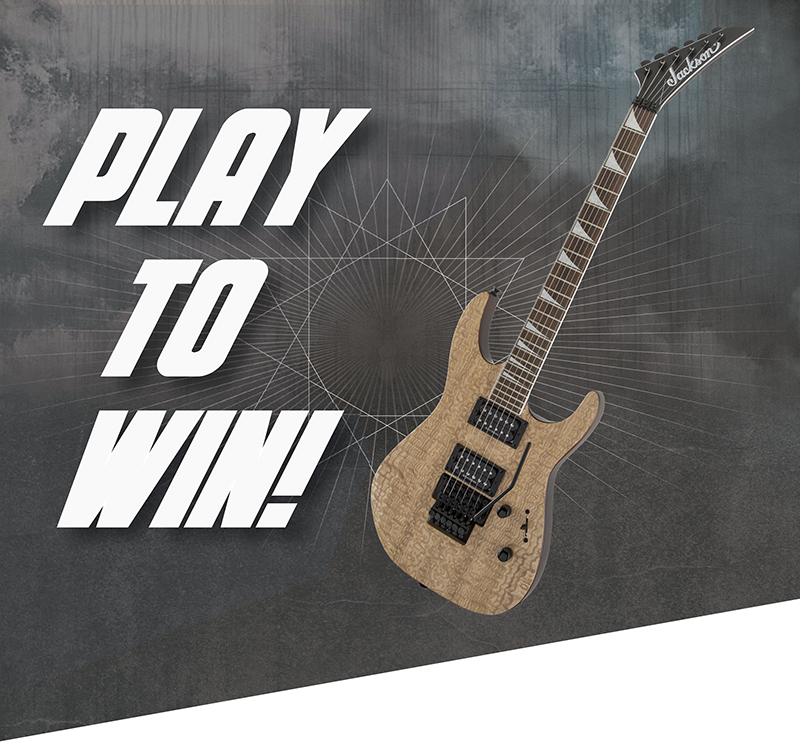 How to Win
Winning this incredible guitar couldn't be simpler. Just visit the shop and try out as many Jackson guitars as you fancy. When you've finished, let us know which one you liked the best along with your name and contact details. We'll then select a winner to come back in and collect their new Jackson X Series Soloist SLX in Tamo Ash.
Terms and Conditions
Competition will run from Monday 14th October 2019 - Wednesday 13th November 2019 inclusive.
The winn...
---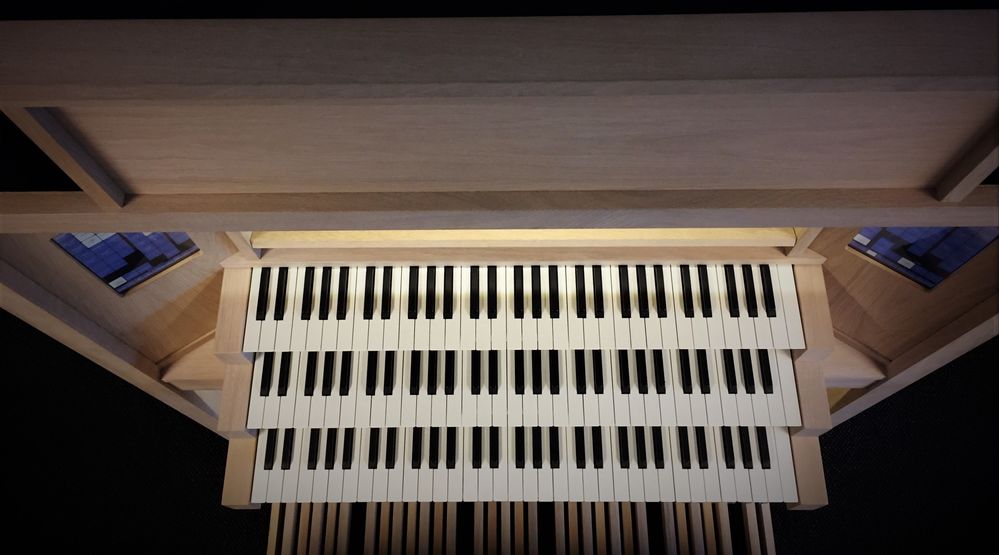 Promenade Music are excited to announce that we have become the Main UK Dealer for the fantastic Content Organ range.
Content Organs is one of the World's leading digital organ manufacturers based in The Netherlands. As a leading digital organ builder, Content offers Organists, Organ Students, Churches, Institutions, Conservatories and Music Schools a wide range of digital classical organs and Hauptwerk organs.

Content make organs that meet the needs of the most demanding org...
---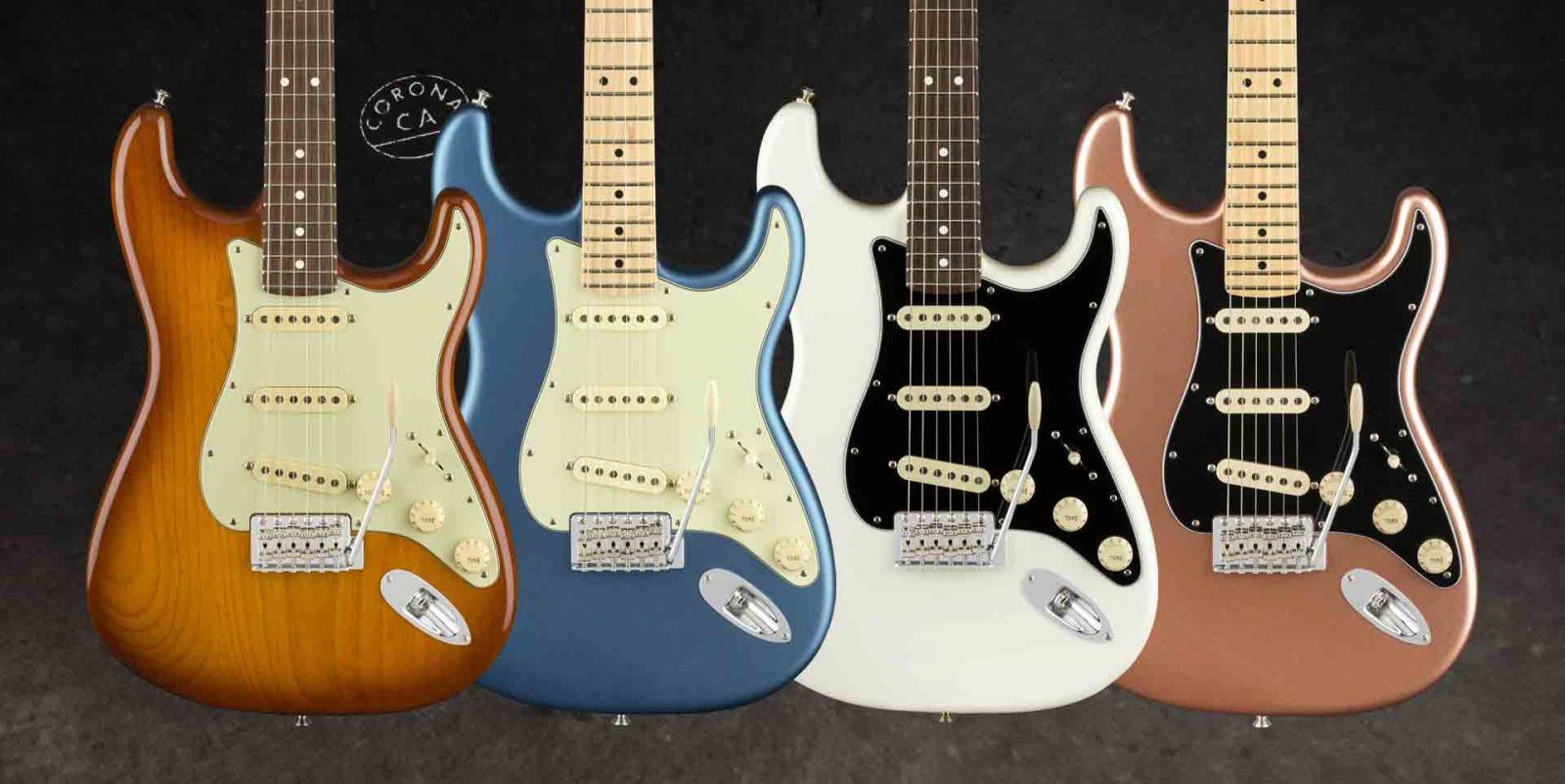 New Fender American Performer Series

The American Performer Series is Fender's newest entry-point into their U.S. made instruments, placing Fender quality into the hands of players at any level.
For the guitarist who wants a combination of timeless Fender style and contemporary features, this series blends traditional Fender design with new innovations and modern elements to maximize the tone and performance. And like...
---


The new Korg Prologue 8 49 is in stock now at Promenade Music. This is a highly anticipated synth and it does not disappoint.

Over the last few years, Korg have lead the way in the analogue synth revival, starting off small (tiny in fact) with the Monotron range, the Monotribe, and the Volca range. With the Minilogue and the Monologue, Korg made two great analogue synths. These are highly affordable synths with some amazing features, especially for the money.

How...
---
Love him or loathe him, there's no doubt that Ed Sheeran is one of the biggest names in music.
In this post we'll be looking at what equipment he uses if you're looking to get that Sheeran sound for yourself.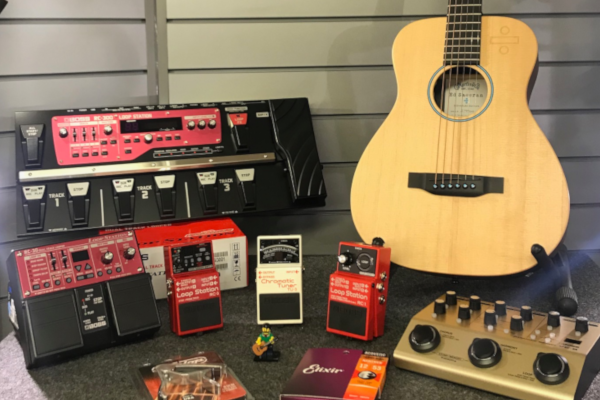 Guitars
Ed's weapon of choice is a Martin LX1, or "Little Martin", however the guys at Martin have made a few signature models based on Sheeran's specs. The ÷ Signature Edition, the third in the series of Ed Sheeran signature models based on the Little Martin, sports ...
---
Introducing the new Fender Player Series at Promenade Music:
The new Fender Player range replaces the previous Standard Series.
These excellent MIM (Made in Mexico) guitars and basses are revamped with modern player-friendly features.
THE PLAYER SERIES

Timeless designs. Iconic sound and style. Built on the foundation of legends, the Player Series makes it easy to start your musical legacy with authentic Fender tone and feel.
THE TONE
Designed for ...
---