Check the latest Promenade Music events below. Everyone welcome!
---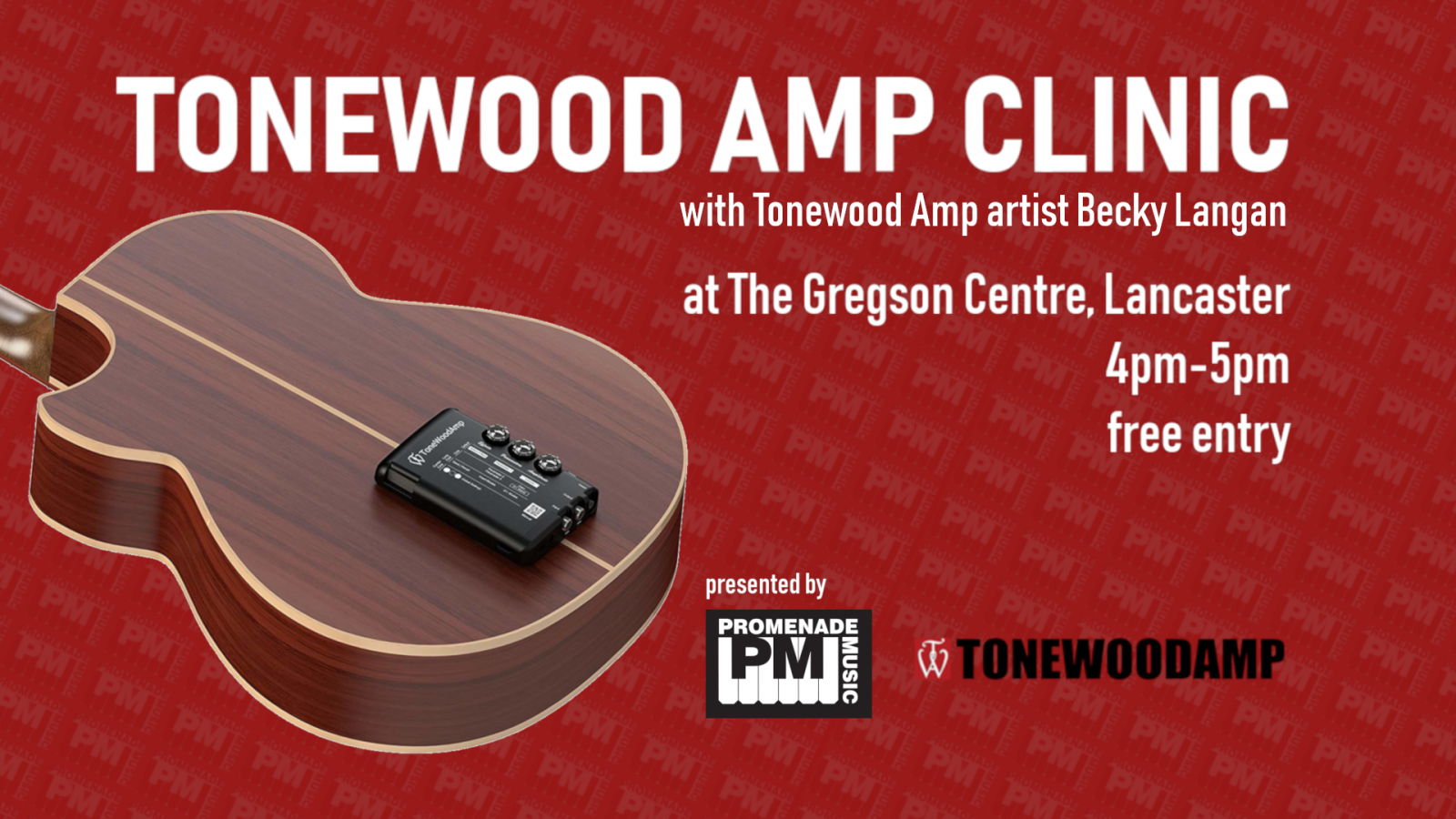 Free Event

Experience The Acoustic Guitar In A Whole New Way!

Come and join Promenade Music and Tonewood Amp artist Becky Langan as we explore what the Tonewood Amp is and what it can do.

The ToneWoodAmp allows you to play acoustic guitar with different effects, UNPLUGGED – with the effects emanating organically from the guitar's sound hole and the body itself.

Similar to the way the strings excite the top of the guitar to produce sound, ToneWoodAmp excites the bac...
---
Visit The Promenade Music At The Merseyside Guitar Show

Aintree Racecourse Exhibition Centre
Ormskirk Rd, Liverpool L9 5AS

10am to 4pm

FREE PARKING

---
Showing 1 to 2 of 2 (1 Pages)