New Fender American Acoustasonic Electro-Acoustic Guitar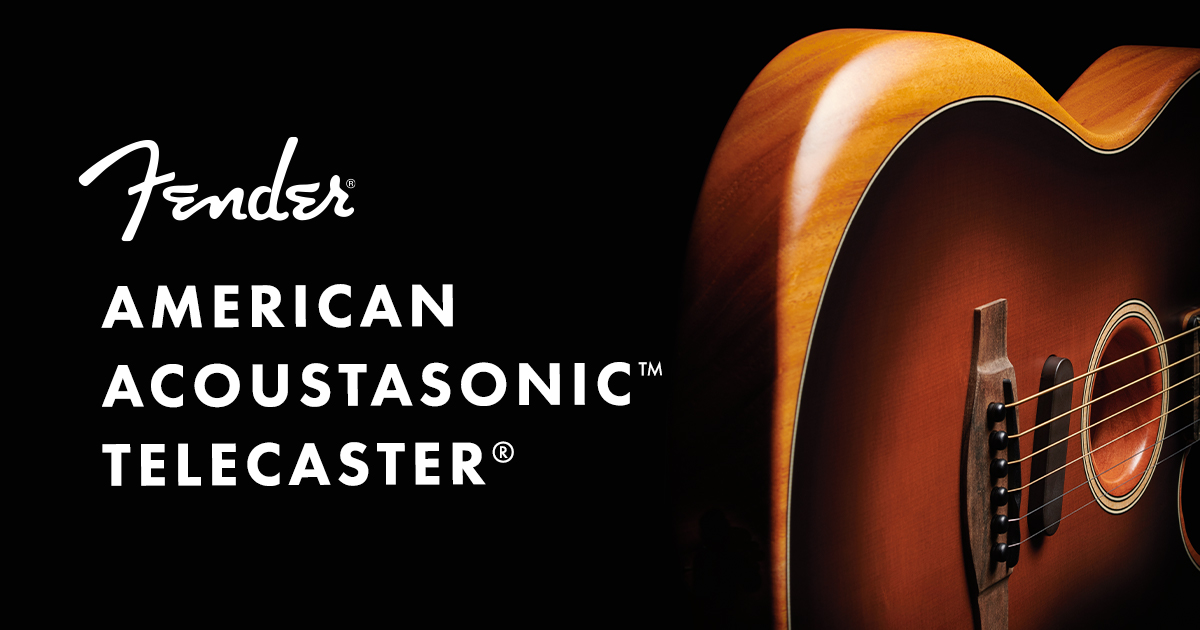 Fender have just announced the launch of the new American Acoustasonic Telecaster at the January 2019 NAMM show!
This innovative new product marks a milestone in Fender's history; with a new approach to guitar manufacturing which applies future technology with an instrument that feels truly organic.
The new Fishman-designed Acoustic Engine allows the guitar to utilise a collection of acoustic & electric guitar tones that really push the boundaries of what's expected of fretted musical instruments.
The Acoustasonic Telecaster is handcrafted in Corona, California, USA and combines the talents of Fender's R&D team and the Larry Fishman (of Fishman Pickups fame) to create something unique.
UNLIMITED EXPRESSION

The American Acoustasonic™ Telecaster® embodies the spirit of purposeful innovation that Fender was built on. From acoustic shape-shifting to electric rhythm tones, this powerful guitar uses a revolutionary Fender and Fishman®-designed Acoustic Engine to deliver new sonic expression from the studio to the stage.


Features
Cutting-edge acoustic-electric guitar
Acoustic Engine delivers ten different body style and tone wood combinations
Mod Knob selects and blends voices
Patent-pending Stringed Instrument Resonance System (SIRS)
Three pickup systems: Fishman Under-Saddle Transducer; Fishman Acoustasonic Enhancer; Fender Acoustasonic Noiseless™ magnetic pickup
Integrated forearm contour and mahogany neck
The Fender American Acoustasonic is available in:
SUNBURST, NATURAL, SONIC GRAY, SEAFOAM GREEN & BLACK