Korg Arp Odyssey in Stock Now!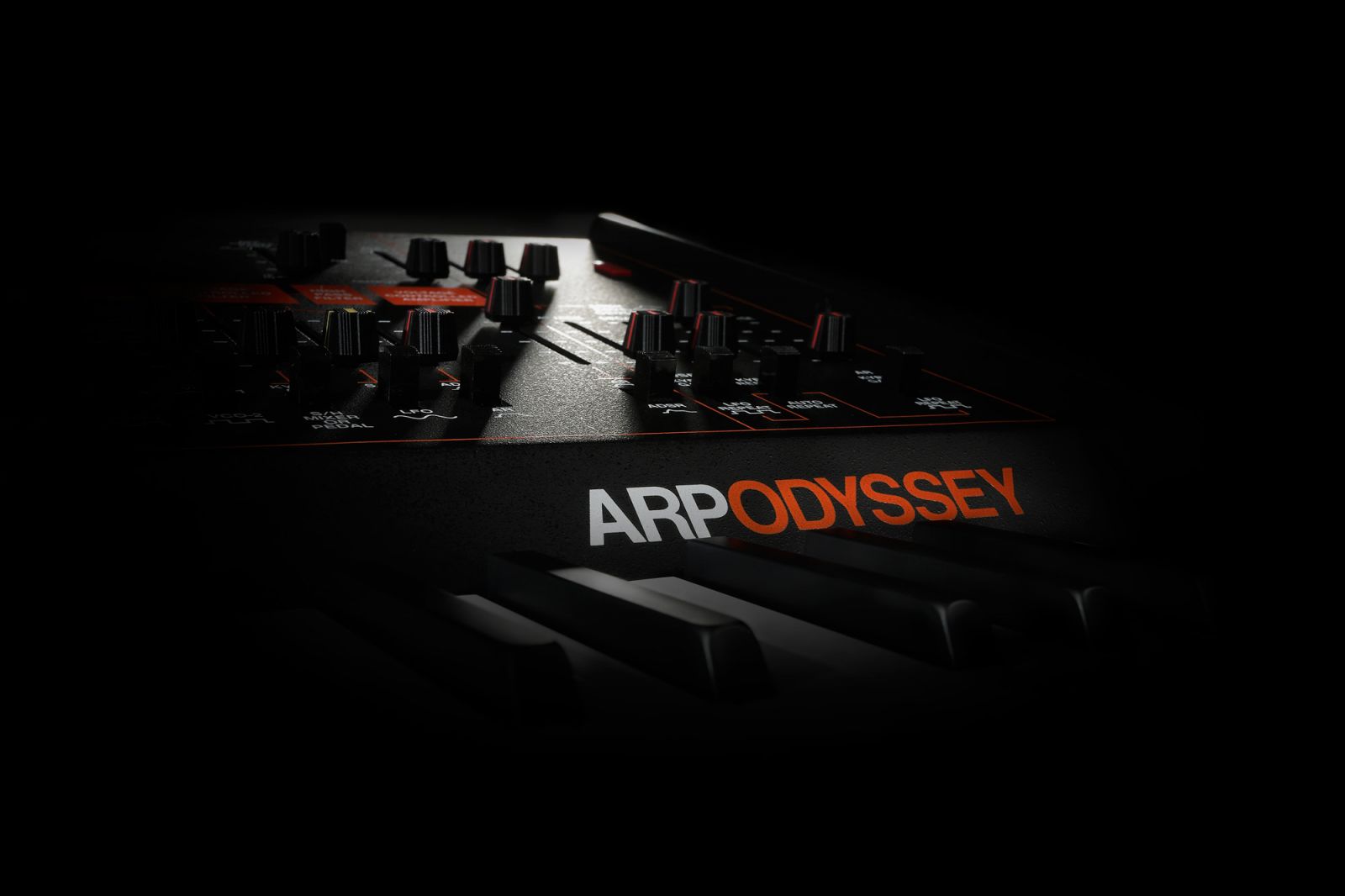 NOW IN STOCK!!!

www.promenademusic.co.uk/korg-arp-odyssey

Beginning in 1969 ARP (Alan Robert Pearlman) was an early USA synth manufacturer hot on the heels of (Bob) Moog and (Don) Buchla. The original ARP Odyssey (in some ways a scaled-down version of the ARP 2600) came out in 1972 and was also a cheaper competitor to the popular Moog MiniMoog. It went through MKI, MKII and MKIII before ARP went bust in 1981. Despite their financial difficulties, ARP's reputation for producing high quality synths with excellent features has endured.

In recent years, KORG have been hitting home run after home run with affordable synths. Their still-popular microkorg series featured some of the best 'analog modelling' and was the portal to the world of synths to many musicians. They then responded to the desires of synth enthusiasts the world over with some real analogue gear.

They tested the waters with the all-analogue Korg Monotron, swiftly followed by the Monotron Delay, and Monotron Duo. Also, the all-analogue drum machine/step sequenceer/synth - the Korg Monotribe. These were all hugely successful. Although Korg continues to push the boundaries of modern technology with the Krome, Kronos and KingKorg series, they went and pleased many synth players by releasing the MS20 Mini. This was a recreation of the 1978 Korg MS20 but with Mini-Keys. They also released the affordable and highly successful Volca series.

Given the exceedingly high price of vintage synths, their increasing rarity and often unreliable nature, Korg are enabling a new generation to explore the world of analogue synths.
Now, Korg have teamed up with original ARP designer David Friend to recreate a brand new version of the classic ARP Odyssey. We are expecting a new announcement from Korg in late January regarding this new synth. At the moment, it's unclear as to what the colour scheme is, and which features it will have (although we suspect it will most closely resemble the MKIII in most ways).
Now selling at £745 including free UK delivery!