Yamaha reface new Mini Synth Models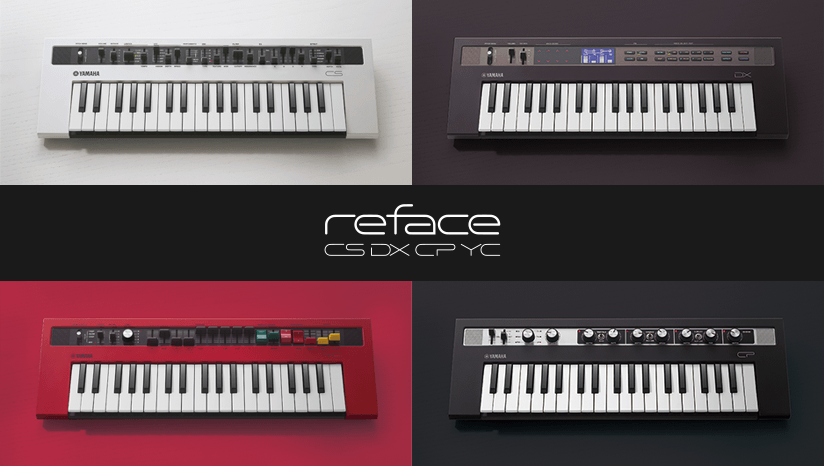 Mini-Keys have been popular for a while now. Whilst some keys players prefer a larger piano-like key, the mini-key has several advantages. For a start, it means the keyboard/synth can be smaller, lighter, more portable and take up less space. Plus, a mini-keyboard is often much cheaper than it's full-size rival. In addition to that, increasingly, keyboards and synths are used by musicians who may not primarily be keyboard or piano players - so the smaller keys are not an issue for them. But they get to use the mini-keys on recordings or for certain passages or sections of songs in a live context without dragging a Fender Rhodes or an Moog Voyager around!
Korg have had massive success for over 10 years with the microKorg, microkorg XL and microkorg XL+, as well as re-booting classics like the MS20 and the Arp Odessey with new mini-keys versions.
Novation have also had great results with their miniNova and UltraNova synths.
Roland have also had some mini synths, such as the SH01. Gaia and the AIRA range, including the System 1 Plug Out Synth.

Yamaha have stayed away from the mini-key phenomena. Until now that is! With a vast and rich legacy to draw upon, Yamaha have come up with 4 brand new keyboards based on their own pedigree, called the Yamaha reface series.
reface CS
Analog synthesizer: Simple control, Colorful sounds, Massive dynamics.
The 8-note polyphonic Virtual Analog reface CS' five unique oscillator modules create an incredible variety of sounds from analog to digital.
reface DX
FM synthesizer: Discover new / genuine FM.
reface DX goes retro 80s to cutting edge modern at the flick of a switch. Multi-touch controls let you access FM synthesis with your fingertips.
reface CP
Electric piano: A retro and superb package.
reface CP features iconic 70s stage keyboards and vintage effects in a retro-styled package with great sound, playability and polyphony.
reface YC
Electric combo organ: Fat and punchy additive synthesis.
reface YC has the unique expression of drawbars, rotary speaker, percussion and effects for a complete organ experience.
For more details, see our FULL YAMAHA REFACE RANGE HERE.