Latest News from Promenade Music
---
Roland have just announced several excellent new products to their line, along with a new Boss loop station.
Roland FR8X V-Accordion and Roland FR8XB Button V-Accordion

Roland have done some amazing work with digital accordions over the last few years. They now announce the arrival of the FR8X in both Piano and Button versions. This will be the new top-of-the-line V-Accordion, taking over from the FR7X. Roland say:
The Ultimate Fusion of Technology and Tradition
"With the in...
---
The Yamaha Maple Absolute Hybrid Drum Kits Are Available In The UK Direct From Promenade Music. Call our drum department on 01524 410202 for more information and the best UK deal.
So, What Defines Expressive Drums?
The answer to the question is drums that give you the sound you need, whenever you need it. Tonal requirements vary among drummers, differ with dynamics, and change from band to band, song to song, moment to moment. With the Absolute Hybrid Series drums, Yamaha has succeed...
---
The synth forums have been wild with excitement and anticipation for the new Korg MS20 Mini. Synth Guru Marc Doty has produced a series of YouTube videos explaining the various facets and capabilities of the MS20 Mini. The new Korg MS20 Mini is based on the original MS20 from 1978. That synth became one of the most popular synths of it's time, and is still used by many of today's electronic musicians.

The new version has been designed by the same engineers as the original. It's slig...
---
Yamaha Announce two new additions to their acclaimed PSR Range. The PSR-S750 and PSR-S950 are very competitively-priced 61-note keyboard workstations.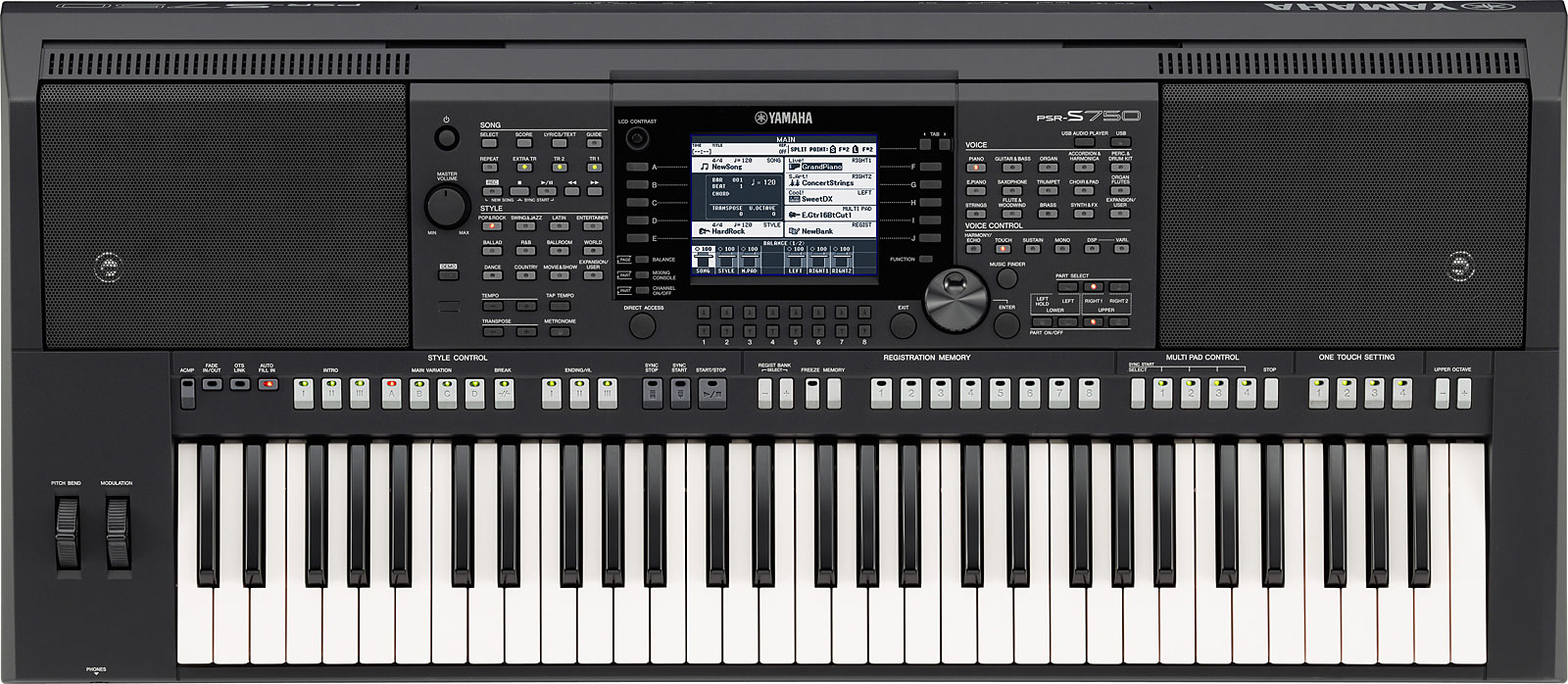 They are packed with new features (the 950 has actual live percussion samples) plus extensive updates to their usual Super Articulation, Mega Voices, smart black finish and improved speakers.
There really are too many features to discuss, but. See the links below for full details and spec:
---
KORG have been on a winning streak in recent years, with an intuitive sense of what players want. The KingKorg is designed with the live player in mind. Many live players want some great synth sounds that Korg provide. But many players also want a few classic staple keyboard sounds like acoustic and electric pianos, Vox-style organs and more. The King Korg also has 61 full-size keys, which enables the player to really play in a way that is more limited on mini keys.
To order your very ...
---

Promenade Music have been stocking Markbass Bass Amps, Heads and Combos for several years now. Markbass are not only designed in Italy, but built there too. They are a European product with no outsourcing.
Mark Bass have made quite a big impression in the world of bass amps in the last few years, mainly on account of their excellent tone and affordability. Their success is also partly down to the fact that these amps are built with the things that real bass players need. They are ...
---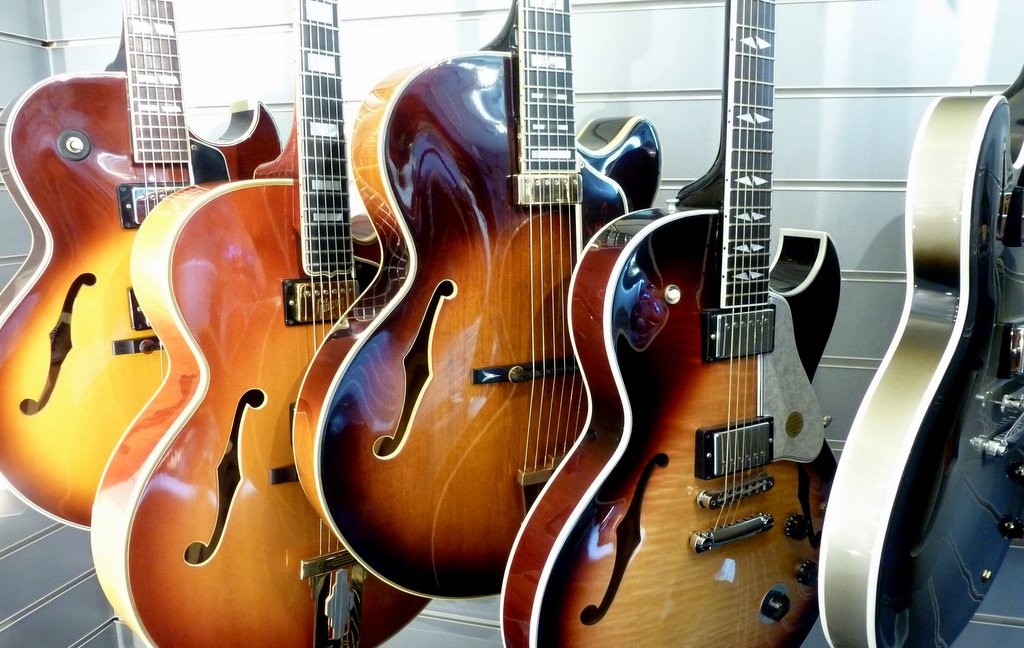 Although Leo Fender's Telecaster (developed from the Esquire) and Gibson's Les Paul are rightly championed as the pioneering solid body guitars, there is another kind of electric guitar.
Indeed, the first electric guitars were basically acoustic guitars with pickups added - like the early Gibson L5 models.
There are various kinds of hollow-bodied guitars. There are archtops - they literally have an arched top - which usually have 'f-holes' like a violin. There are also some hollow-...
---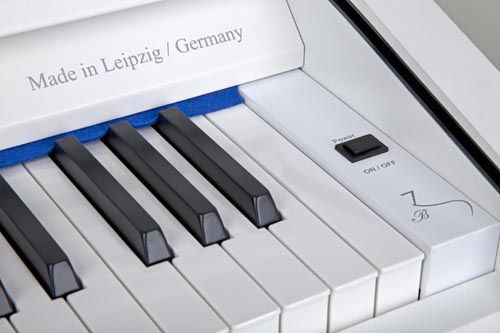 Promenade Music is delighted to have been appointed the Northwest UK dealer for the Bluthner E-Klavier range of digital pianos.

The German Made Bluthner e-Klavier Digital Piano Range with acoustic piano simulation, has been developed and designed in Leipzig, Germany by the pianomakers of Julius Blüthner Pianofortefabrik GmbH. Guided by the philosophy of Authentic Acoustic Behavior, the e-Klavier steps closer to the character of a true acoustic instrument than ever before.

Bl...
---

Viscount Organs Cadet Range
A brand new range of Viscount Classical Organs coming soon!
Call us at Promenade Music on 01524 410202 for more information.
The new Cadet range of Organs from Viscount are specifically aimed at and available exclusively to the UK market.
They are designed to appeal to the UK organ playing community.

The models are as follow (click the links for further details):
Viscount Cadet 21D Classical Organ - 21 Stop Single Manual Key...
---
Viscount Organs are the leading Digital Church Organ specialists in the United Kingdom. Their instruments are specifically designed for the UK market and anywhere that requires a traditional pipe organ sound, such as chapels, churches and even for the home of a true enthusiast.
Not only are Viscount Organs fantastic value for money, but they are confident that other classical organs with the same specification will not been seen priced l...
---