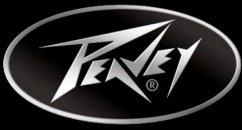 Hartley Peavey founded Peavey Electronics in 1965 after building his first amplifier in 1957. Since its foundation, Peavey Electronics has been privately owned, and has grown massively from their humble beginnings in Hartley's basement in the 1950s. Peavey are probably best known for their guitar amps and PA gear, though they also make guitars and the well-respected Cirrus basses. Many top players have played Peavey equipment including Jeff Berlin, Duran Duran, Van Halen, Nickelback and more.
Solid Mahogany Body
Bolt-On Bubinga Neck
Wenge fretboard
Active 3-band EQ
In Stock
Used, Pre-Owned, Secondhand
Best prices!
1,000 watts program
2,000 watts peak
BWX Black Widow woofer
RX 22CT compression driver
In Stock
Two-way, full-range floor monitor
RRP:£599.00
400 Watts
4 Ohms
15" Woofer
3" Coil
In Stock
400 Watts RMS continuous
RRP:£658.00
Ideal for Pedal Steel
80 Watt
1 x 12" Blue Marvel
Three-Spring Reverb
These Are In Transit To Us
Ideal for pedal steel guitars
RRP:£809.00
Ideal for Pedal Steel
80 Watt
1 x 12" Blue Marvel
Three-Spring Reverb
On Order - Coming To Us Soon
The Industry Standard Amp Ideal For Pedal Steel Guitar
RRP:£809.00
Showing 1 to 5 of 5 (1 Pages)