Promenade Music become Content Organs main UK dealer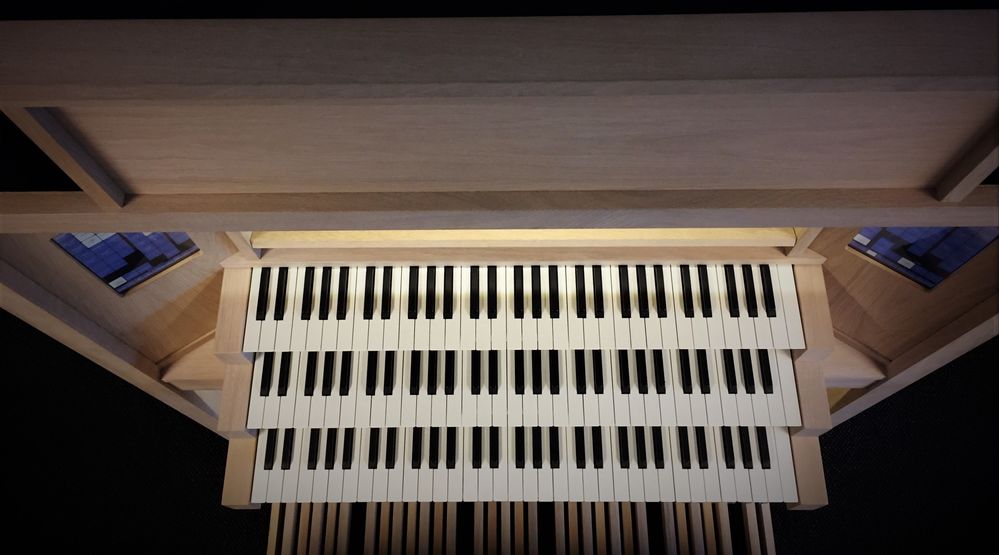 Promenade Music are excited to announce that we have become the Main UK Dealer for the fantastic Content Organ range.
Content Organs is one of the World's leading digital organ manufacturers based in The Netherlands. As a leading digital organ builder, Content offers Organists, Organ Students, Churches, Institutions, Conservatories and Music Schools a wide range of digital classical organs and Hauptwerk organs.

Content make organs that meet the needs of the most demanding organist and their entire organ range is available in the UK from Promenade Music. Watch the Content Company video Here. View All Content Organs Or use these 'Series' links Compact - Clavis - Cantate - Mondri & Classic - Concerto - Chapel - Hauptwerk - 1 Manual - 2 Manuals - 3 Manuals - 4 Manuals - 5 Manuals.

Real-life sounds, combined with innovative technology, and traditional Dutch craftsmanship, make Content digital organs a reliable and guaranteed quality standard. Their quality of digital organ-building guarantees many years of joy and music experience for a wide range of organ music.

Whether you want to play organ works from the great composers, or traditional English Hymns; Content Organs have a digital organ for you in their range. Experience the craftsmanship and quality yourself by playing a Content Organ.

Through Content's proprietary 'Invention Technology', the organist has four distinct and unique sound worlds in one instrument. These sound styles include (1) Symphonic... sampled sounds from English organ builders like Harrison & Harrison and Father & Willis, etc (2) Baroque... sampled sounds from German builders like Schnitger etc (3) Romantic... sampled sounds from French builders like Cavaillé-Coll etc (4) Classic... sampled sounds from Dutch builders like Bätz, Witte etc.

From the portable Compact series to the cathedral-filling Cambiare range, Contrent organs cater for every classical organists need, and with the Hauptwerk integrated software, new tonal possibilities are opened up to musicians with just the touch of a button.
Since 1980, Content have offered innovation, quality and excellent craftsmanship. Many years of experience, great quality instruments and professional employees have become the backbone of the Content Organ Company. Their organs meet the needs of the most demanding organist on all continents of the globe and bring inspiration to musicians and listeners alike.
Take your first step into Content here.

Call Promenade Music on 01524 410202 for more information or email us at [email protected]